The widespread appeal of sports betting comes as no surprise. Beyond the excitement of making wagers and the prospect of winning money, it's much easier to engage in the activity since you can now

There are occasions when we here at ReadyBetGo want to bring you interesting facts about the gambling industry When something catches our eye, we will publish it for your enjoyment.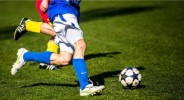 do it online. Moreover, it enables people to make wagers globally, making it even more appealing than ever for both seasoned bettors and beginners. However, before you can begin placing your bets, you must first find a sportsbook website. And to pick one that will deliver on your expectations, you must first understand what to look for in a website.
Safe payment options
A feature that reputable sports betting websites like Bet Win have in common is safe and convenient payment options. By offering more banking methods, bettors will have an easier time depositing money for their wagers and withdrawing their winnings. Furthermore, secure financial transactions will put any worries of any cybercriminal activities to rest. So before you sign up, ensure that the website offers the desired payment option.
Website usability and design
Online betting must be simpler than placing wagers at your preferred bookmaker offline, and the website is often the first contact point for bettors. Thus, it needs to be user-friendly and easy to navigate. The design should also make it easy for users to gain access to the available sports options, tabs and submenus, and the terms and conditions of use. It's a plus if the site is optimized for both desktop/laptop computers and mobile devices.
Be wary if the information is vague or hard to find on the sports betting website. While it may not necessarily mean that it's not legitimate, it's a sign that it could possibly be a shady site and that you should just walk away and look for another. Therefore, you should only opt for websites that are transparent about their services.
Consistent reviews
These days, most people depend on online reviews when it comes to products and services. And sports betting is no exception. However, it's also easy to fabricate insight. Thus, it's vital that you read more than a couple of reviews on a specific bookmaker's website before deciding whether to choose it. If a site has consistently positive reviews, it's likely to be an excellent option. On the other hand, if it isn't, then chances are that it's not. So keep this in mind when you're reading reviews.
Customer support
Placing wagers, making payments, or withdrawing winnings shouldn't be hard to do. However, there may be times when problems become unavoidable realities, whether it's a glitch in the system or a problem with the software. For this reason, customer support is a must because they can help you promptly address any concerns you might have.
Conclusion
Every sports betting website will vary in quality, usability, services, and more. However, excellent sites will all share similar characteristics too. By keeping an eye out for these qualities, you'll be able to pick one that you'll have a lot of fun placing your wagers on easily.