34 participants in an experiment thought that the bonuses offered by the gambling industry are among the most effective strategies for getting them and other punters to wager on sports. Promotions

There are occasions when we here at ReadyBetGo want to bring you interesting facts about the gambling industry When something catches our eye, we will publish it for your enjoyment.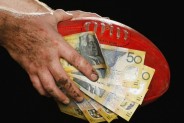 like cash back offers and bonus wagers were described like the big ones and were considered to be safety nets and softened the perception of the participants regarding the risk level associated with sports betting. Most of the participants that took these offers thought that these offers benefited the consumer, and some of the subjects in the experiment believed that it would be silly not to take advantage of the promotions.
Participants See the Bonuses as Free Money
They also thought that they can maximise their winnings through bigger welcome bonus bets. Many participants saw these offers as free money, with these types of bonuses being the most influential mechanism in encouraging the opening of gambling accounts.
A lot of the subjects described that they first thought that they will open accounts and use the wagers and walk away. However, this was the initial step towards long-term patterns in gambling. If you are interested in sports betting you will be glad to know that with a single click, you can find a list of the most popular gaming applications for bettors on the go along with information about welcome bonuses.
They Understand that it is a Marketing Strategy but They do not Stop
Anyways, continuing on the topic, the participants noticed that the bonuses led them to open more than one account. Some of them stated that they have an account with every bookmaker because when you sign up, you get a bonus wager, so they have signed up with all of them to claim the incentives. One of the subjects had a former problem with sports betting explained that he saw these bonuses as dangling carrots that hook you in opening more than one betting account.
On the other hand, other subjects thought that bonus wagers and a competitive gambling environment meant that they could benefit from the deals between bookies.
Several of the participants in the experiment considered this as risky gambling behaviour and stated that the bookmakers give you points, credits, and sometimes they give you your money back, and this is risky because they still actively pursue deals and a lot of the punters ignore the potential risk. So, if they give them £100 to do it, they will do it.
There is empirical evidence that the incentives stimulated some of the participants to continue betting and to bet when they would not have done so otherwise.
For instance, one of the participants stated that he gambles when they give him something for free. When the subjects view these offers critically, they state that it is crucial to see what the operators are doing in the way they advertise. However, this did not always prevent them from taking advantage of the gambling promotions.
For instance, even though this subject knew that promotions are a clever marketing scheme, they still influenced his decisions on how much to gamble and place bets.
There are certain bonuses that create a perception among the participants that they are in control of their gambling. For instance, they described the tap out incentives that result in them believing they can curb your losses and enhance your winning chances.
They Realise that Bookmakers Use Athletes to Lure Them In
Others saw that promotions were linked with certain athletes who are safe options for gambling. For instance, the ones who perform well under pressure or the ones that are regular goal scorers. Some participants said that these types of incentives are particularly influential in their decisions to place wagers. Several of them even stated that if the promotions state something about a player which they like, they will go for it.
Some of the participants thought that placing bets on these athletes gave them a bigger degree of control on the outcome of the markets that they gamble on and that promotions will protect their money even if the bet fails.
Other subjects described the impact of incentives tied to the emotion associated with big sporting events. For instance, some explained that these bonuses and promotions have a massive impact when you are fired up about watching your team. There is empirical evidence that they stimulate participants to wager more than they usually do during these events.
This was the case for individuals with high or moderate risk levels of betting. For instance, one of the subjects stated that when promotions were offered, it was easy to have a bigger urge to wager than you normally do. Another participant stated that push notifications on his mobile device, that offer a range of incentives, led him to wager more than he usually does during particular matches. This means that you should always be careful when accepting promotions and always keep an eye on how much and how often you gamble to avoid any potential problem habits and behaviours. BestBettingApplications advise you to inform yourself about the dangers of problem gambling.