Stretch Your Bankroll Online!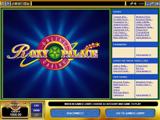 Roxy Palace can really help you stretch your casino bankroll. The casino has games with more favorable odds than you would find at most casinos in the United States. Add to that the generous bonus that you receive just for signing up, and you are getting a lot of extra playing time for your gambling dollar.
If you are new to
casino gambling online
, the first thing you will notice are the incredible offers made by the online casinos to entice you to open an account and start playing. This is not unique

There are occasions when we here at ReadyBetGo want to bring you interesting facts about the gambling industry When something catches our eye, we will publish it for your enjoyment.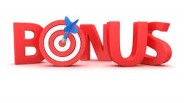 to online casinos, and is part of any good marketing program for any gambling establishment. When I was a marketing manager at a casino (one with a building and parking lot), we gave away free chips to hotel guests that could be played at the blackjack or craps table. The chips couldn't be cashed in; they were for betting only. If you won, the chip would be replaced with a "real" one, which could be cashed in, if you lost, it didn't cost you anything.
People often wonder why the casino would give away "free money." What has been understood for a long time about gambling is its addictive nature. Once you start, it's not easy to stop. So the casinos "prime the pump" (sorry Donald Trump, you didn't make this up). They give their customers a good reason to start gambling with the hopes that when the "free money" is gone, the real money will start flowing (out of the pockets of the gamblers). Some people have the discipline to stop when the going gets real, but most don't. So if you are serious about gambling, you might as well take advantage of this ploy and enjoy it while it lasts. Just remember to check yourself when it becomes your money, not theirs.
Online casinos are very competitive with each other and their offers can be compared easily. That's why it's not that difficult to find the best deals when it comes to online bonuses. Some offers are as simple as free spins on a slot machine. Other's have complex rules about when you can withdraw the money you've won using your sign-up bonus money. Many casinos expect you to cycle through your winnings from bonuses many times before you are able to withdraw your cash. This is particularly true when you are playing games with small profit margins for the casino like blackjack and craps. In general, online casinos are pretty generous when you
claim an online slots bonus
. But it's critical to read the fine print. Don't expect to take a lot of money away with you when you get a bonus. Just go for the ride as long as you can. If you're really lucky it can last a long time.