Whether you have played casino games for more than a decade or if you're just getting started, the importance of playing at safe and secure casinos cannot be overstated. Because of the booming

There are occasions when we here at ReadyBetGo want to bring you interesting facts about the gambling industry When something catches our eye, we will publish it for your enjoyment.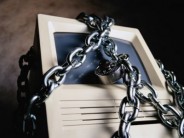 online casino industry, more and more casinos are coming up. Unfortunately, this also increases the chance of casino schemes. Therefore, players should notice these factors when choosing the casino to play at.
The Ratings Give It Away
Before choosing a restaurant or a hair salon, people often tend to look at the reviews. Why? Because they give credibility to the place. Sometimes it's enough to trust one's intuition, but otherwise, we have no basis for choosing a particular place. This is the same reason why looking for these trusted ratings is essential when choosing a casino.
If a casino has plenty of 5-star reviews, you can also expect the online casino to be a safe place to play. On the other hand, casinos with bad or no reviews are more likely to be unsafe.
Look For The License
Any secure casino will undoubtedly have a license. A license is the player's rubber stamp of their data security. When playing at a casino, you most likely need to give out your card information or other personal information, which is why data security is important.
Players, therefore, need to play at casinos, which are licensed and thereby legal. Different gaming authorities give out licenses to casinos depending on the country, as some casinos have licenses from a country different than the one they operate in. Just scroll to the bottom of the page to check for the license.
Word Of Mouth
Whenever you buy something new or sign up for something new, chances are that you've heard about the product from a friend or an acquaintance. Word of mouth is a powerful tool that can help us make decisions.
Similarly, word of mouth can be useful when choosing a particular casino. If you have friends who play at casinos, you can always ask them which ones they prefer to use. Having this type of guidance through your friend can be helpful.
Conclusion
Playing at casinos can be very enjoyable, but if you aren't playing in the right place, it can quickly become a bad experience. Hence, it is good to check for the reviews and ratings, the license and word of mouth.
As long as you choose a casino with some of those things in mind, the possibilities are endless in terms of choosing a casino to your liking.