Sports betting has become very popular in the US in recent years. Since the PASPA was removed in 2018, online sports betting has become one of the most lucrative industries across the country.

There are occasions when we here at ReadyBetGo want to bring you interesting facts about the gambling industry When something catches our eye, we will publish it for your enjoyment.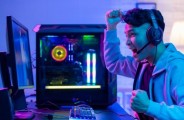 Sports at Fanduel
are proof of this, being one of the most popular online sports betting sites, there are thousands of people placing bets on sports every day, and these popular sports can range from tennis to the NFL, to horse racing and more!
Sports betting is a very popular pastime, and as long as it is carefully monitored, it is very fun, and a lucrative industry as well.
However, if you are looking for a sport to bet on and to focus your interest on, then it is worthwhile looking into what sports are available to bet on, luckily there is no shortage, and you are sure to find your favorite sport among the list.
But, here are the 7 most popular sports that you can bet on!
#1. American Football / NFL Bets
Football is the most popular sport in the US, however, it is also the most popular draw to sportsbooks. Pro football generates the most money in the US sports betting industry, as each game attracts endless betting action and attention.
Many people will bet on pro football and college football alike, making NFL and NCAAF betting one of the most popular sports to bet on, period.
Even in Europe, where football is known as American football, they love to place bets. The most popular type is, of course, futures bets on the Super Bowl winner, pre-game season!
#2. Soccer
Globally soccer is the most played sport, so it's not surprising that it is at the top of our list. Soccer has a very high play-bet and early-cash-out rate, making it even more popular than horse racing!
In the United Kingdom, around £1 million is bet on soccer per year. With so many markets for this being unregulated, it is very difficult to get accurate figures on the global market of soccer sports betting as well. Yet, with viewing figures in the hundreds of millions, the true total is likely huge!
#3. Horse Races
Horse racing has been a popular sport to bet on for a very long time, it is even said that horse races were bet on in Ancient Rome, so it is likely one of the first sports to ever be bet on!
Most of history has seen horse races as the most popular sport to bet on, and while both soccer and football have taken over that title now, it is still one of the most popular sports to bet on worldwide. It is a massive global giant and is one of the few sports that you can bet on 24/7.
Horse racing bets have been estimated to generate around 1 billion euros per year, and interestingly enough, Japan has the largest market for this, followed by the United Kingdom and Australia. It is also big in the U.S., and with horse racing bets becoming legal in US states slowly, it is likely to become even bigger still.
#4. Tennis
Tennis is one of the most popular sports for betting across the world. Live/in-play betting grew this, of course, allowing bettors to choose who would win a set, or win a game.
The draw is usually the low odds bet, so in the first rounds, you may have a big-name player playing against a lesser-known player, so the odds will be phenomenal, and you can almost guarantee the winner.
Yet, it is live betting that has allowed this to grow so much.
#5. Golf
Golf is rising in sports betting, and with 78 players on a course at any time, and so many betting formats it is bound to be a popular choice.
There are usually big events that run over 3 days or so, and majors run for 4 days, so there are endless opportunities, possibilities, and odds to enjoy this type of betting.
#6. Rugby
Rugby has been growing in betting of late, with so many new nations joining and rising through the game ranks, there are now 30 countries playing worldwide.
Outside of the Rugby World Cup, home nations, the six nations, the Super Rugby League, and so on all see a lot of sports betting too.
Since it also offers in-play betting, there is no surprise that it is so popular.
#7. E-Sports
Esports is the fastest-growing sport in the world. It has been increasing in popularity thanks to bookmakers having adapted so fast. Sure, virtual racing has been going on for a long time, but other virtual sports exploded in their popularity back in 2020, and now bookmakers have to accept ESports or get left behind!
Overall
If you are looking for a sport to bet on, you are not slim on choice, there are so many options for you to choose from. Whatever sport you love, there is some betting action to be had, so enjoy, but remember, be sensible!