The online gambling industry took a new turn in 2018 when the US Supreme Court legalized sports betting. A dozen states permitted sports betting within a year of the ground-shaking decision. In the

There are occasions when we here at ReadyBetGo want to bring you interesting facts about the gambling industry When something catches our eye, we will publish it for your enjoyment.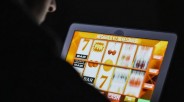 following four years, nearly every state has debated the possibility of legalizing online gambling. Not every jurisdiction permits online casinos. But more than 20 of them do. What's the most popular online gambling game in the US?
#1: Slot Machines
Everywhere slots are legal, they dominate in popularity and profits for the casinos. In other words, slots are beloved by both the gamblers and the casinos. Players love these games because of their diversity, innovation, gameplay and profitability.
To expound more, slots come in many shapes and forms. Starburst is based on space. Guns N' Roses is based on the rock band. Thunderstruck II was inspired by Norse Gods while Mega Moolah is a depiction of the African Savannah.
In slots, every American can find a good game to play. It doesn't matter if you love Major League Sports, politics or religion. If you're lucky, you can also find a casino that could let you play your favorite slots for free.
We're talking about casino bonuses. Thanks to some of the no wager bonuses listed at fruityslots.com, you could play Starburst, Book of Dead and other top-rated slots for free. And if you win, you're exempted from play through requirements.
#2: Poker
In some US states, playing slots and roulette online is illegal. However, you can play poker through authorized websites. An example is Nevada. Although Las Vegas is the entertainment capitol of the world, the state of Nevada limits online casino games to poker.
That's alright. Poker is a game of skill, and one of the most popular card games in the country. It attracts up to 10 million daily players at the biggest poker sites online.
Poker also features multiple variants, from Texas Hold'em and Omaha to HORSE and Caribbean poker. Because of these many variations, poker is a game with tons of tournaments, some of which pay over $1M.
Compared to slots, poker makes a lot of sense to play. You don't have to be lucky to win. All you need is to take up an online course, watch free YouTube tutorials and practice. Then you could become consistently profitable.
Some people play poker professionally. But it's a highly competitive game. Only 1% of the industry makes millions of dollars. But who's to say you can't become one of them?
#3: Blackjack
Blackjack is arguably the most popular casino card game in North America. The only reason it trails poker online is because some states classify it as a game of lucky, thereby banning it together with slots.
How does it work? You play blackjack against one opponent—the casino. The casino plays through an employee known as a dealer. The goal is to beat this dealer at producing a hand of 21.
Now, there are multiple variations of blackjack:
Classic 21
Perfect Pairs
Blackjack Switch
Spanish 21
Vegas Strip Blackjack
With all these variations, the objective is to produce a hand of 21. The differences come in the rules you need to follow and the payout rate when you win. For example, Perfect pairs pays 30 to 1 if you have a pair of cards from the same rank and suit.
By comparison, blackjack switch gives you four cards at the start of a game. Nd you can switch the two cards on top to improve your chances of beating the dealer. However, you could produce a hand of 21 and draw instead of win due to its rules.
#4: Baccarat
In New Jersey, Pennsylvania and other states where online gambling is legal, you can play baccarat online. Baccarat is the world's most popular casino game, more famous than poker and blackjack.
The thing is, baccarat is a dominant game in Asia. In Macau, baccarat generates up to 70% of casino revenues. Macau is the new center for gambling after overtaking Las Vegas a few years ago.
Should you play baccarat? If you cherish casino games of strategy, baccarat is worth checking out. The objective is to predict which hands wins: bank or player. To win, you need a hand of 9.
#5: Roulette
Roulette is also known as the devil's game. But that's not the reason people love it. Roulette is an exciting game through which you can watch as your money multiply.
There are several versions of the game. European and American roulette are the most played games in the US. European roulette offers better odds, making the better version to play.
To win money in roulette, you need to pick a bet. You can pick a straight number. In this bet, you predict the wheel will stop spinning at one of the 37 or 38 numbers on the wheel. If you're correct, you get paid 35 to 1.
Now, predicting a straight number roulette bet correctly has tough odds. But guess what? You have a 50/50 chance to win an even money prediction: black/red, odd/even or high versus low.
#6: Lotto Games
In seven US states, you can buy lottery tickets online. This is all thanks to Illinois and New York, the two states that in 2009 asked the Department of Justice through a letter if it was legal to sell lottery tickets online.
The DOJ responded in 2011 with some big news. Not only could states sell lotto tickets online, but they could also legalize online casino games. Interestingly, neither Illinois nor NY legalized online casino games after the news.
#7: Bingo & Scratchers
Besides poker, bingo is the other some states allow their residents to play online. Bingo is a game of luck. But since it involves little amounts of money, many states allow it to be played online.
Likewise, scratchers are based on pure luck. But they also involve betting cents or a few dollars. As a result, you can play these games online in states where they are legal.