Throughout the course of their life span, online casinos have went through a large number of changes in order to better enhance the customer experience of all players who use the sites – one

There are occasions when we here at ReadyBetGo want to bring you interesting facts about the gambling industry When something catches our eye, we will publish it for your enjoyment.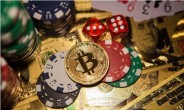 of these biggest features comes in payment methods, and payments are a big part of online casinos for both deposits and withdrawals alike, where earlier options may have only had a few options available, modern casinos have a whole host of different choices that are often similar amongst all of the biggest services, but which are the most popular forms of online payment methods utilised?
Ewallets have been on the rise as the most used – There are a huge number of different variations of eWallets with the likes of PayPal being amongst the biggest, but the emergence of things like Apple Pay or Samsung Pay certainly fit within this space too. They've become the most popular simply because they're so easy to use, your banking or card information is often attached, so it can be as easy as putting in a password or pin, or tapping your finger for biometric response to give the app instant access too. There is the downside with ewallets, and one that is common with most, that there is often a certain additional cost whether through processing fees or similar, but the benefit with ewallets is that these additional associated costs are typically quite low.
Growing use of crypto – Many players will have long noticed that crypto has become a growing part of the online casino experience as casino bitcoin use has only increased over time, although with fractional digital currencies – bitcoin and Ethereum are amongst the two biggest used, but some will adopt other coins where they feel there's merit to them. Crypto has the biggest benefit when it comes to deposit and withdrawal time, as there's no need to clear payments to banks or other institutions and are handled digitally, it can often all be done instantly which is of the biggest benefits, but the volatility in value is often considered to be one of the drawbacks.
Card payments will remain the primary – Although some countries like the UK have recently banned the use of card payments for online gambling services, many other countries still allow the use and the security, and the familiarity of use is a reason why these will likely remain as the most used until possible future bans come through too. They have the same issue with additional costs, but also remain quite low, and also the other issue where withdrawal times can have some longer periods of time as payments need to be cleared on each side, but these times have drastically reduced over time, and will continue to improve.