If you're a fan of raffles, then you've probably heard that it's the hottest new thing in the online gambling world. And if you're not a fan of raffles, this article may change your mind. There are

There are occasions when we here at ReadyBetGo want to bring you interesting facts about the gambling industry When something catches our eye, we will publish it for your enjoyment.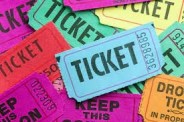 many reasons why people love online raffles: they can be easy to play, they're fun, and best of all – if your name gets picked out of a hat or bucket, then you win prizes. Here are some reasons described elaborately that make online raffles so famous worldwide.
There's no commitment required
One of the best things about online raffles is that you don't have to be committed to buying a ticket for every round. You can participate many times, so if you're lucky or want to test your luck, go ahead and buy ten tickets.
No physical presence required
But there's another good reason why online raffles are so popular: they let people enter from anywhere in the world. You don't have to attend an event physically to participate in an online raffle.
It's also pretty easy for someone else (like a family member) who lives far away from you to purchase tickets on your behalf and email them over so that all of your friends know that no matter where they are, they'll still have great odds at getting some cool swag by playing along too.
You can win big prizes
The biggest reason online raffles are so popular is that there are many ways to win attractive prizes, from cash to items like mobile phones, laptops, and PlayStations. You can win even if you only invest a small amount of money.
It's different from playing in a traditional raffle where you have to pay for every ticket. Playing in an online raffle, it's much easier on your budget and still gives you a chance at winning large amounts of cash or other valuable prizes.
Cost of a raffle ticket
The cost of a raffle ticket can vary from one to the next. Some raffles are free to enter, while others charge a small fee. Some don't require any purchase, while others have minimum spending requirements. It's important to note that some raffles only allow you to enter once—so don't buy more tickets than you need. Usually, the price depends on the reward associated with it. However, tickets are available between 1 and 3 GBP.
Fair selection of winners
The winners in online raffle competitions are selected using a random number generator process, using software that generates random numbers. It's also called a "randomiser." The method of choosing winners using this machine is often called "true randomisation".
As the name suggests, this process is entirely random—human beings or human-controlled factors do not influence it. That makes it ideal for raffles because everyone can win regardless of who they are or where they live.
How to choose a raffle website?
You should choose a website that is safe, secure and fair in selecting the winners. It should have a sign-up process that asks you to create an account using your email address and password. They should also offer you various options for collecting your prize, which is usually 28 days from the announcement of the winners.
If the prize is cash, they will transfer it directly to your bank account, but if it is a product, they might ask you to meet them at a predetermined time and location for the handover.
Online raffles are a great way to raise money and win prizes. They offer everyone involved a chance at winning some incredible prizes and don't even require you to purchase tickets at a heavy price.