The past year in particular has seen the huge successes and rise of many different online gaming platforms with casinos and other gambling services leading the way – it has helped to change

There are occasions when we here at ReadyBetGo want to bring you interesting facts about the gambling industry When something catches our eye, we will publish it for your enjoyment.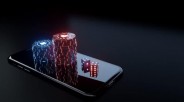 the demographic of players away from a previously assumed young teen male primary audience to a much wider opportunity, and more players than ever take the opportunities to play the games. This has also come at a time where different states begin to re-address their own legislation on gambling, with newer markets like Tennessee online gambling growing in this same period of time – but which online casino games offer the best odds for players, and which can provide the best return on play?
Blackjack – One of the most popular card games in the world and continues to be one of the most played games at casinos both online and offline – and perhaps one of the best odds for winning too. Although a little more complex, your chance of winning is a simple 50/50, and since you're only playing against the dealer you don't have to worry about other players pressuring your own decision in play. Online casinos also have the benefit of being much fairer to the player – with multiple decks in the shoe and full randomisation on each draw, online options provide the best odds if you're looking for a pay-out.
Roulette – The roulette table is another one of the big favourites too, and similar to blackjack has some great pay-out options too – although not quite a 50/50 as can be found in Blackjack as you have to worry about the green ticker and the O and OO rolls too but does also provide a lot of options for wagering too. You can bet on your favourite colour, number, or split your bets – there are plenty of options, and much like blackjack, since you aren't betting against other players but with other players, you're only playing against the house which does increase your chance to win too.
Slots – Another of the favourites at the casino are the slot machines – and the same rings true for online casinos too as thousands of different games are available. Whilst the favourites, slots do have the lowest odds of paying out – with hundreds of different options available from three-reel slots, to five and seven, and even more, and the fact that each roll is truly randomized, there's no possibility of building a strategy to win. Despite this, slots will always be one of the biggest options available and continue to provide a growing audience with entertainment.
Newer games will become available daily too as the big operators continue to grow their own collections to bring in new players, and these are just a few of the options out there – all of your favourite games will be available whether good or bad odds and provide plenty of play opportunities. For the most part, it may be better to disregard winning odds, and just focus on having fun, after all that's what these games were made for!