The invention of online gambling sites has been one of the major breakthroughs in this industry. Online casinos, table games, lotteries and even sports betting sites have made life significantly

There are occasions when we here at ReadyBetGo want to bring you interesting facts about the gambling industry When something catches our eye, we will publish it for your enjoyment.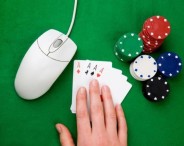 easier. Nowadays, players can enjoy their favorite games by typing https://casino.netbet.co.uk/ or any other popular casino website address into their browsers. This allows them to save time and money on additional costs, as well as to avoid the entire hassle of the casino or sportsbook crowds.
Still, there are a lot of things that could be done to help improve your online casino experience even further. Some people often need help with the formal procedures, while others would like to make use of various limited promotions. In any case, getting the proper treatment with the use of a few simple tips and hacks can help you enjoy yourself even more.
Get Your Documentation in Order!
Just like with any legal procedure in life, online casinos have their own requirements when it comes to documentation and legal transactions. Most online casino players don't know that they will be asked to provide certain documents or fill out a few forms before they make their initial withdrawal. This often causes frustration, as processing the documents usually takes up a couple of days and leaves the players impatiently waiting for their winnings.
A simple address to the customer support agents at your chosen online casino site should provide you with all the information and documents you need to prepare. It is advisable to do this at the very beginning of your gambling experience in order to save time on the long run.
Pay Attention to Bonuses & Promotions!
Each online casino site has its own selection of bonuses and promotions in order to attract and retain players to deposit money on their games. One important aspect of these offers is their 'terms and conditions' section. Make sure you understand and fully agree with the requirements attached to every bonus you claim in order to get the most out of it.
Another pointer regarding online casino bonuses and promotions is to keep track of the promotion site regularly. Often times, online casinos will inform their players about an upcoming promotion via email, but you still have to go through a certain procedure to claim it. Being up-to-date is always a good idea in the fast-paced world of online casinos.
There is no shame in asking and not getting something – it is twice as painful to miss out on a good opportunity just because you're shy. One crucial that can significantly improve your experience is to remember that the customer support is there for you, not for the casino owners. Use their assistance for any uncertainty that might arise. In most cases, you should even be able to get a special treatment by simply asking for it. Special promotions and expedited payouts are just the beginning of a customized online casino experience that fits your needs.