Roxy Palace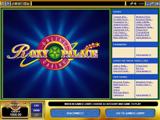 Roxy Palace features plenty of user friendly games with realistic design and crisp, exciting play. The casino has more than 100 slots including 3-reels and 5-reels with multiple paylines, as well as bonus feature slots. There are lots of video poker games. Table games include Blackjack, Roulette, Craps, Baccarat, Let Them Ride, Tri-Card Poker, and Casino Hold 'em.

The world of online casino is extremely competitive. From game developers such as NetEnt and Microgaming fighting for the top spot and casino sites themselves showcasing everything they have

There are occasions when we here at ReadyBetGo want to bring you interesting facts about the gambling industry When something catches our eye, we will publish it for your enjoyment.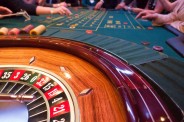 to offer customers, the healthy competition makes the industry even more exciting and tense. What methods have online casino developers used to up the ante against their competitors?
Welcome Bonuses
One of the staples of online casino is the welcome bonuses on offer for new customers. This is marketing 101 and it uses the sales promotion technique to get a customer's attention in order to then show them why the site should be the one that they sign up for and remain loyal to. Some sites opt to use their welcome bonuses to direct customers towards their star games, while others use offers and bonuses that sound too good to miss. Most sites are expected to offer a welcome offer, and customers and competitors both know this. Some offer free spins, others offer cash for the sportsbook, while others merely offer no deposit. To the customer, this could make or break their attempt at playing on a site.
Live Casino
One of the biggest advantages of using online technology to create casino experiences is that the latest tech developments can be used to enhance the traditional gameplay. Take poker, roulette, and blackjack, all games that have existed for centuries and that require fairly basic gameplay. Adding a live dealer that takes advantage of live streaming technology gives an added depth to the game and might encourage those who want to engage with the technology to play the game over another offering. As the Sky City Online Casino site shows, having a live casino offering such as live poker and live roulette can add a flair to a series of table games that show that the casino operator is using the latest technology available to the world of online casino. While live poker and roulette don't allow players to be seen by the dealer, the future of online casino could see you having to practice your poker face.
Payment Options
2019 has seen a huge shift in how we are dealing with finances. Sites such as Plum and Monzo have changed how we view money, they provide options to keep track of savings, and they have convinced many people to turn their head towards digital banking. Hand in hand with that comes e-wallets and alternatives to making online payments, often dubbed FinTech by industry insiders. The online casino industry has diligently shown an understanding of these methods of handling money, and sites are fighting it out to see who can offer the broadest range of digital payment methods. From PayPal and bank transfer to Neteller, Skrill, Paysafecard, and POLi - and even cryptocurrency-based payment options - the bigger the range of payment methods, the bigger the commitment to showing customers that they are at the forefront of the future of technology.
The online casino industry is extremely competitive and this presents benefits for both the sites themselves and the customers wanting to use the sites. Whether this comes in the form of lucrative welcome bonuses to help decide which site to use, the breadth of the payment options on offer which nod towards the changing nature of finance, or the latest technology that promises a glimpse into the future of gaming.