Betting online has never been as easy as now. Not only do we have the benefit of being able to place a bet from our smartphones, but there is also so much choice available when it comes to markets

There are occasions when we here at ReadyBetGo want to bring you interesting facts about the gambling industry When something catches our eye, we will publish it for your enjoyment.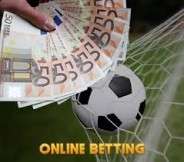 on offer.
If you are new to betting online or want to improve on your results, here are some tips which can help.
Best odds
Arguably the most important thing for betting on any sport online or buying any product is to make sure you are getting the best odds available. Just like you would across supermarkets or clothing shops, monitor the respective prices and go with the one which offers you the best value.
If you do this consistently, you are maximising your potential return. Over the course of a long period of time, you will be surprised at the difference this makes to your profit and loss.
Look Beyond The Main Markets
The most popular markets available for a match are the 1-2-X result and the likes of correct score and first scorer. Some games have 100s of markets priced up and it can pay to have a good look through these. You may have an opinion on how many bookings there are likely to be in a game for example.
There are lots of specials available today, too. Tottenham sacked their manager Jose Mourinho last season and the bookmakers were betting on his replacement straight away. If you have an opinion on who will take over, you can get odds on it.
Cash Out When You Need To
Choice is always a good thing, so the fact most bookmakers offer you the option to cash out your bet before it finishes can only be a good thing. Some people refuse to ever exercise this option and if you are one of these punters, that is fine.
There are occasions, though, where cashing out a bet will be a very smart move. You could end up picking up a decent return for what would have been a losing bet. A good example of this is the 2005 Champions League final between AC Milan and Liverpool. AC Milan were 3-0 up at half-time but went on to lose on penalties. Cashing out for almost a full return at half-time would have proved to be such a good decision.
If you are watching a game live, you are likely to have a good sense of what the result is going to be. Monitor your cash out offer and if you feel the time is right to push the button, don't be afraid to do so.
Singles Are Better Than Accumulators
Bookmakers really encourage punters to bet on accumulators, particularly those which have a lot of selections in them. They know the more teams or players a punter adds, the more stacked the odds are in their favour.
Betting on singles ensures the odds are more on your side. Each selection should be given a lot of thought so take each game as it comes and decide how you wish to play, rather than rushing an accumulator with 14+ selection on it.
Good luck with your betting in the future. Hopefully, the above tips can help you have success against your bookmaker.