The debate about online betting legalization in the US has been raging on since May 2018, when the US Supreme Court struck off PASPA. Before then, online gambling was largely illegal, especially sports

There are occasions when we here at ReadyBetGo want to bring you interesting facts about the gambling industry When something catches our eye, we will publish it for your enjoyment.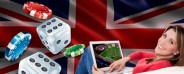 betting, which was restricted to Nevada and a few more states.
In this article, we'll delve into the different online betting laws in the US. Crucially, we'll also list some of the states with the most progressive betting laws and those with laws in the works.
Online Lotteries—2012
In 2009, Illinois and New York mailed the Department of Justice asking whether the Wire Act of 1961 prohibited the sale of lottery tickets online. The DOJ responded in 2011 by saying not only could states sell lottery tickets on the Internet, but they could also license online casinos.
Illinois rolled out the sale of lottery tickets online in 2012. And in 2014, it launched a website through which lotto players could view lotto numbers and read lotto-related announcements. Delaware, licensed lotteries and casino games in 2012 too while New Jersey made a similar law in 2013.
As of 2021, over a dozen states have legalized the sale of lottery tickets online. They include Pennsylvania, Michigan, Kentucky, North Carolina, North Dakota and Georgia. For security, the best places to buy lottery tickets is at official state websites. So, don't buy tickets at random sites just because it's legal in your state.
Online Casinos—2012
Delaware started the race to legalize online casinos in 2012, one year after the DOJ stated the Wire Act didn't prohibit online casinos. Unfortunately, the Diamond State has one of the smallest iGaming markets in the country for several reasons.
For starters, Delaware only permits three online casinos. Then, these operators pay up to 29.4% of their annual income as tax to the state. Due to these reasons, many casinos avoid the Diamond State in favor of jurisdictions with better laws—New Jersey and Pennsylvania.
Other casinos like Dreamz have licenses from the Malta Gaming Authority, a regulator that allows operators to offer their services in multiple countries. Although a license doesn't say a lot about a casino's performance, it provides proof of legitimacy and legality.
It also shows which games a casino is allowed to provide. In many states, gaming companies can provide slots, and card games like roulette, blackjack and baccarat. They can provide these games on both RNG and live casino terms.
Mobile Betting
Mobile Wagering is the primary reason why there's an online gambling fever in the US. It came thanks to New Jersey, which sponsored the bill that ultimately toppled the PASPA Act of 1992. Surprisingly, it was Delaware—again—that became the first state to legalize sports betting in 2018.
New Jersey followed soon afterward, then Pennsylvania, Mississippi, West Virginia and New Mexico. Not every state permits mobile betting. There are 20 states that allow sports betting, but only these jurisdictions allow their citizens to bet on sports online:
New Jersey and Pennsylvania
Delaware and West Virginia
Nevada and Rhode Island
Iowa and Oregon
Indiana and New Hampshire
Illinois and Michigan
Colorado and Tennessee
Washington D.C.
It's an impressive number—15 out 20 states permit mobile betting. And some of them only allowing mobile betting. With that in mind, more states are expected to legalize online wagering in due time.
Online Poker
In many countries, poker is licensed together with other casino games like slots, blackjack and roulette. In the US, things are different. Many states view poker as a game of skill and therefore different from its counterparts.
Due to that, they permit businesses to provide online poker games but not games of chance. Nevada and California are prime examples. You can't play slots or blackjack online in either state. However, there are dozens of sites that provide poker tournaments.
When you think about it, poker is in indeed different from other casino games. Players don't have control over the cards they receive. But they have full control over how they use these cards. Some gamblers act out fear and fold. Others call blinds senselessly and lose. But professionals know when to call, fold and bluff.
Online Bingo
Bingo is legal in many states despite being a game of chance. However, it's mainly available at land-based bingo halls and at charity events. The explanation is that it's not as popular in the US at it is in the UK. As such, even if there might be demand for the game in some states, it's not large enough to attract the attention of legislation.
Or does it? In New Jersey, you can legally play bingo online. The Garden State allows all of its 23 online casinos to provide bingo games to players above 21 years. In Pennsylvania, there are no online bingo halls. But now that iGaming is legal, it could soon become possible to play the game online.
In other words, bingo isn't popular in the US because there are few states that permit online gambling. Most states authorize bingo at physical halls. And that means if they legalize iGaming, they could also allow their citizens to play bingo and more casino games.
Esports and DFS Betting
Like poker, eSports is a sport that should automatically be part of a state's sports betting legislation. But in many cases, the legality of betting on eSports varies from one place to another. In New Jersey, it was illegal to bet on video games until August last year.
In New Jersey, Illinois and Delaware, you can wager on eSports but not when high school or college teams are involved. In all fairness, this rule applies in many states. You can't bet on games than involve in-state colleges and you can't bet on high school games regardless of where they are based.
When it comes to Daily Fantasy Sports, states are now drafting laws to legalize it. Before 2018, DFS used to operate under legal greyness—most states had now laws that prohibited DFS. Now, laws are clearer, mainly in favor of the sport.