It seems like it was just yesterday that the Cleveland Cavaliers stunned the sports betting world with their incredible come-from-behind NBA Finals 4-3 series win over the Golden State Warriors to

There are occasions when we here at ReadyBetGo want to bring you interesting facts about the gambling industry When something catches our eye, we will publish it for your enjoyment.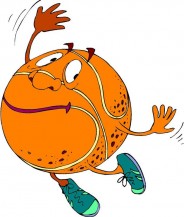 NBA betting frenzy to begin win the 2016 world title. Now that summer has given way to fall, it is time to start focusing our attention on a new season of NBA hoops that kicks things off on October 1 with the first round of preseason games.
Most of the top online sportsbooks have listed the Warriors as prohibitive favorites to avenge last season's collapse with their second world title in three years given the offseason addition of Kevin Durant at an already stellar starting lineup that features league MVP Stephen Curry. The Cavaliers are next on the list as second-favorites to repeat and then most futures odds take a steep drop for the rest of the 28 NBA teams' chances to win a title in 2017.
The futures odds clearly paint the picture of a two-team race in the 2016/2017 NBA season, but you still have to ask yourself as a bettor if there is any value in some of the better teams on the list. San Antonio is always a threat given a legacy of winning teams and championship runs and right now you can get around a ten to one return on a bet that the Spurs make another one of those famous runs to a NBA Championship.
From there any other futures bet to win a title would be pure speculation since the NBA is a league that is dominated by a few elite teams and a bunch of other ball clubs scrambling to just make a deep playoff run. Rest assured, there are no Cinderella's playing past midnight in this league.
That does not mean that you still cannot find some solid value in other futures odds that have been posted in advance of the start of a new season. You can bet the entire field against the Warriors with a plus moneyline at most sportsbooks, which makes all the sense in the world if you think Cleveland or possibly San Antonio does have what it takes to derail the NBA's dream team in Golden State.
The most logical futures bets you can make in the NBA right now would be on all 30 team's projected win total. You can start high with a team like the Warriors given last season's magical run to 73 wins. A common win total for this season has been set at 67.5 with Durant now in the fold. Most moneyline odds still favor the UNDER even at this lower total, which appears to add some solid value to the OVER play in this futures bet.
Another way to go could be at the bottom of the list with teams such as the Philadelphia 76ers and Los Angeles Lakers. The 76ers continue to stockpile young talent through the draft after three seasons of complete ineptitude. They hit an all-time low last season with just 10 wins and their projected win total this season has been set at a hefty 26.5 with the moneyline odds favoring the OVER. That is a pretty big jump given the recent history of the embattled franchise.
The high-profile Lakers have been on a downward spiral for the past three seasons resulting in just 17 wins last year. Their projected win total for this season has been set at 25.5 with the "over/under" moneyline odds pretty much even either way. One thing working against the Lakers is playing in a much more talented conference, but adding another nine wins even without Kobe Bryant in the lineup is not that big of a reach given some positive roster moves by LA this off-season.