With technology constantly changing the gambling industry and how we play games has been rapidly evolving, especially with sports and in-play betting which is leading the growth in the UK's

There are occasions when we here at ReadyBetGo want to bring you interesting facts about the gambling industry When something catches our eye, we will publish it for your enjoyment.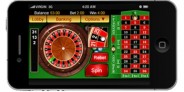 online gambling market, with the sector being worth more than £2 billion in 2012 alone. There are now hundreds of different online casino's and best deal casinos is a great example of the different websites all dedicated to different gambling games that can also be played on multiple devices.
The online gambling market is now increasingly popular and the online and in-play football betting has grown by 69 per cent during 2011 to 2012 alone, the market is the second most lucrative after horse racing. Horserace betting is still one of the most popular betting activities for both men and women with the majority aged 25 to 34. 14.6 per cent of a British man's gambling money is spent betting on horse races throughout his life, and sports' betting is the second most popular for people between the ages of 18 and 24.During the period April 2013 to March 2014, the British gambling industry, regulated by the UK Gambling Commission and excluding the National Lottery, generated a gross gambling yield of £6.8 billion and the following year, in 2015 there was an increase of 6 per cent.
With the growth of in-play betting another trend surround the gambling industry has also grown with consumers turning to their mobile devices to gamble. This trend started in 2012 with the number of searches conducted via mobile devices grew by 75 per cent. A recent survey has shown that over 29 per cent have gambled on their smartphone and have continued to do so, and this number is only set to increase in the future.
The UK gambling industry has only continued to grow in popularity, as well as profit as the UK-licensed online gambling operators accounted for 19 per cent of the UK Market's overall gambling revenue since December 2014 following the introduction of the 15 per cent online point consumption tax. Since then the figures from last year that were released by the UK gambling Commission, which only includes those operators holding a UKGC-issued license showed that the number has dramatically increased since the UK introduced the new online regime in November 2015. The UK Gambling Commission estimates that UK-licensed operators represent only around 15 per cent of the total online market during the time period September 2014 to November 2015.
Technology always automatically transforms and changes the gaming industry, and the gambling industry is no different. Online gambling is sure to become even more popular in the near future and the major trends in online gambling will continue to be mobile and social gambling. According to the Global Online Gambling and Betting Market 2014 by YSats, mobile gambling is expected to reach double-digit rates and gain over 40 per cent of the total online gambling market by 2018, while the number of people engaged in mobile gambling is estimated to grow by 100 million by 2018.
Social gambling is one trend that is set to be huge over the next few years, as more and more operators will begin to monetise gaming on social networks. Real money casinos are already increasingly popular on social networks and sports betting has recently joined the social gambling scene so if you are a gambler this trend will only continue to rise and increase in popularity.