There was a time you needed to venture to a land-based casino to play all of your favourite games, but since their introduction in the 1990s through the age of the internet, online alternatives have

There are occasions when we here at ReadyBetGo want to bring you interesting facts about the gambling industry When something catches our eye, we will publish it for your enjoyment.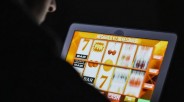 become increasingly popular. During the last five years in particular, the popularity of online gambling and gaming has risen at a rate of knots. Statistics suggest that the industry was worth $41.78bn at the end of 2016 and that figure is set to exceed $80bn by the end of this year. But what are the reasons for this success? Here we take a look at some of the overriding factors – as we go from Las Vegas to Megavegas.
It's all about that tech
When you consider what online casinos looked like in their infancy to what we have come to expect now, they've come a long way. A major factor to the success of online casinos is the up-to-date and high tech they utilise, including high-definition and ultra-HD graphics, contemporary and user-friendly interfaces – and this will only get better as technologies evolve.
Furthermore, the introduction of mobile gaming has come into the fore. You now no longer need to visit casinos on websites, using desktop computers. Apps can be downloaded to your hand-held devices, allowing for on-the-go gaming. Whether you're waiting for your bus or on your commute to work, you can enjoy a few spins on your favourite Slots game to pass the time.
Overwhelming choice of games
As we've already mentioned, online casinos are a lot more accessible than their land-based counterparts. But in addition to the games being available 24/7, the choice of games in an online casino is far more tempting. Most casinos will have everything all in one place, found simply with a single swipe or click. Whether bingo is your thing-o, you enjoy beating the dealer at Blackjack, are a sports nut and want the latest football odds or love the fast-paced nature of Slots – there will be something for everyone.
You could be a traditionalist that loves those classic casino games that have made their way into everyday popular culture, or a millennial who loves something more modern, quirky and different. Land-based casinos simply cannot compete with the online offering – in terms of the number of games, the progressive jackpots and the level of technology involved.
Just as sociable – just more convenient
For some, the sociable atmosphere of a brick-and-mortar casino is something that cannot be rivalled – it's an experience in itself. But live casinos can match this. They use all the usual technology associated with an online casino, but host real-life dealers and croupiers to give the gamer a truly immersive experience. You may still not understand how this works, so this is a good introductory guide.
In short, live casino games use all the relevant equipment, be it a deck of cards, a Roulette wheel or Craps dice and a real-life dealer plays out the game the way they would at a brick-and-mortar venue. The games are filmed in real-life casinos, or studios kitted out to be true-to-life casinos and the dealer interacts with players, the way they would in a land-based establishment.
Still sociable, but because there are no opening and closing times, or queues for tables to clear, you can play at any time of day, from anywhere. It's a no-brainer really – online casinos are definitely the way forward.