If you've spent any time in the betting world, from the poker tables to the roulette wheel, you'll know that game selection is crucial when it comes to maximising your EV. Knowing which games offer

There are occasions when we here at ReadyBetGo want to bring you interesting facts about the gambling industry When something catches our eye, we will publish it for your enjoyment.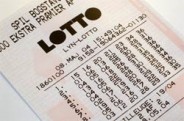 the greatest chance of a return is one skill that all successful bettors must master. In fact, regardless of the betting sphere you're operating in, game selection is crucial.
One emerging area of the betting world where game selection is now possible and therefore crucial is lotteries. Over the last two years online lottery sites have become a major part of the betting industry thanks, in part, to their ability to offer multiple draws every day of the week.
Indeed, it used to be the case that lottery players would have the choice between one or two options in their local area and that's it. However, following the advent of online lottery betting, players from around the world can now join a site, choose an international lottery and place a bet.
By joining one of the latest lottery websites, you'll be given a choice between dozens of weekly draws, including the EuroMillions, UK Lotto, US Powerball and more. Naturally, such an array of choices can be overwhelming and some guidance on which lotteries offer the best returns can be extremely helpful.
Fortunately, in the same way you can in the poker world, there are simple steps you can follow to ensure you always choose the right lottery option.
Think About Your Budget
In poker you should ensure that you have 50 buy-ins in your bankroll for the stakes you're playing. For example, if you're a $1/$2 (max buy-in $200) No Limit Hold'em player then it's wise to have approximately $10,000 before you sit down.
Why so much? Simple: because the risk of ruin is relatively high in a game such as No Limit Hold'em so you need as much of a buffer as possible to overcome any negative variance you might encounter. The same is also true in the lottery world. In fact, because you have less of an impact on the results, you should be just as conservative with your money, if not more.
When you're sizing up a lottery, check how much a single line costs and if you have at least 200X that amount, you can ante-up with confidence.
Compare with the Experts
Just as there is the poker and casino worlds, lottery sites now have comparison platforms. Compiling data, insights and information from all the leading sites, these platforms allow you to compare reviews for a variety of lotteries. For example, if you were to buy Eurojackpot tickets online from The Top Lotto, you'd not only get a direct link to the action but a list of reasons why it's a salient choice.
Indeed, by hitting the "review" button in much the same way you would on a site such as Go Compare, you'll get a brief history of the Eurojackpot lottery, what its direct comparison is (in this case the EuroMillions which has jackpots in excess of £42 million), which countries can participate, some odds of winning (in this case 1 ticket in 21) and how much you have to win.
Essentially, these reviews sites allow you to get all the vital stats for a lottery before you decide to commit your cash.
Do You Have the Time?
The final consideration you have to make when choosing an online lottery is the time it takes place. Although you can choose your numbers, pay the entry fee and wait for lady luck to do her thing, most people like to experience the draws as they take place.
If you're someone who lives in the UK and want to play an Aussie lottery, it's unlikely you're going to wake up in the middle of the night to see if you've won a million. Therefore, if you want the suspense and adrenaline rush that comes with lottery betting, you should make sure the games you choose are in a suitable time zone.
Sticking to this rule and listening to the experts while managing your money should allow you to get the most out of online lotteries and, importantly, add another +EV activity to your betting routine.