Since the pandemic started, many non-essential establishments have closed down due to the lockdown. And, of course, this includes casinos, which dismayed a lot of casino-goers. However, all hope

There are occasions when we here at ReadyBetGo want to bring you interesting facts about the gambling industry When something catches our eye, we will publish it for your enjoyment.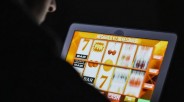 wasn't lost since there is one alternative that offers just as much fun and money as the casino, which is online casinos.
That said, the popularity of online casinos surged during this time, and because of this, many online casinos have surfaced to take advantage of online casinos' popularity. And while most online casinos you see are legit, which means they have certifications and licenses, some online casinos are running scams to steal your money out of your pockets.
Luckily, they are the minority. However, that doesn't mean you can be complacent when picking out online casinos. So how exactly do you know if an online casino is legit? What are the signs that you should look out for? Here are some of them.
Certification and Licensing
Before an online casino can start its operations, it must register its business with the state first. Of course, this would mean that they have to meet certain criteria for registration and have their finances stripped Naked to ensure that they practice fairness with their games. Of course, these licenses and certifications can be found on the website. If you see these documents on the site, you can assume that the online casino is fair and clean.
On the other hand, scummy online casinos won't show these certifications and licenses or at least make it hard for you to see them. Usually, this should be considered a red flag. Chances are that they are not registered with the state for fear of being busted as a scammer or something similar.
Reasonable Registration Process
Registering for an online casino is usually not a huge issue. Some online casinos advertise that their registration process will only take a few minutes, which is true for the most part. It's not a huge hassle and will not take a huge chunk of your time. Usually, the first phase would be putting all the relevant personal information, the second phase would be making an account, and the last phase would be depositing.
On the other hand, a scummy online casino would make you repeat the registration process multiple times due to lag or any other error they can think of. If you notice that their registration is not as smooth as another online casino's registration process, that's a red flag.
Fairness in Games
Legit online casinos always have fairness in their games because of the software they use. The results on their machines are usually results from RNG or random number generators. This ensures that the online casino itself is doing the roles that can let them influence the outcome. Usually, online casinos also provide an RTP or return to players for all their games.
This statistic provides how much money you can take back after several losses. Also, every game in an online casino is independently tested by third-party organizations like eCOGRA and iTech Labs. Of course, these organizations provide certifications which you can usually see on the website itself.
Multiple Withdrawal Methods
Most online casinos have the usual withdrawal methods like other establishments like PayPal, Visa, MasterCard, Amazon Pay, etc. These withdrawal methods mean that these companies trust that they're not doing anything illegal with their players' finances.
Remember, companies would always protect their reputations, meaning that they wouldn't partner with any scummy company, so having them in an online casino means that it is to be trusted and most likely not running a scam. If you don't see any of these withdrawal methods, that should ring your alarm.
Reasonable Welcoming Bonuses
Most online casinos run bonuses to lure more players into playing games. Of course, this is common practice, and you can find it in any online casino. Usually, these bonuses are reasonable, like free money if you deposit a specific amount in your account or perhaps free spins, which you can have if you create an account for them.
However, if you think an online casino's bonus is too good to be true, it might be. This should be a red flag if you feel this way about an online casino's bonuses. It's common practice for scummy online casinos to have too good-to-be-true bonuses to gain more players on their sites.
Final Words
Online casinos are a dime a dozen these days, and luckily, most of them are legit. However, even though scummy online casinos are the minority, it doesn't mean you can be complacent when picking online casinos. Always be careful and watch out for any red flags. If you're not careful enough, they steal your payouts and, worse, the contents of your wallets. So, look out for these signs when choosing an online casino you want to play in.