This article is an overview of the current online gambling

There are occasions when we here at ReadyBetGo want to bring you interesting facts about the gambling industry When something catches our eye, we will publish it for your enjoyment.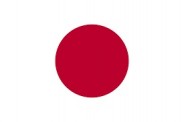 industry situation in Japan. The country is geographically isolated from any other cultures and has gone through unique development. The gambling industry isn't an exception. Although the general understanding of the nation is that gambling overall is prohibited, there are exceptions.
Legal online gambling in Japan
Legally-allowed forms of gambling in Japan are quite limited. As well as betting with small amounts of money, these are the permitted types of gambling; Pachinko, Horse racing, Boat racing, Bike racing, motorcycle racing and lotteries. Amongst these, Pachinko is the only gambling game which is allowed for private business - the rest is all owned by the government. Traditionally, to play government-sanctioned gambling games you would need to go to the venue just like you would when you go to horse racing. Lately it has become acceptable to enable people to place bets online. Many IT companies in Japan found it highly profitable to provide online betting services - this gambling vertical enjoyed major growth during the pandemic. As these websites became more accessible they became more popular than Pachinko.
Unregulated gambling in Japan
When it comes to unregulated forms of gamble, it specifically means online casinos from abroad. There are two corresponding laws that effectively ban casinos from being operated in Japan: Article No.185 and No.186 of the Penal Code.
No. 185 stipulates that gambling will result in a fine, while No. 186 states that anyone who hosts gambling will be imprisoned.
However, for online casinos which are operated by licensed casinos based abroad, there exists a contradiction in which Japanese people gamble physically in Japan but the actual place where the games are hosted is either ONLINE or ABROAD. Lately this was brought up in congress as the consequence of a scandal that happened in Japan. Also the police department has published a warning to Japanese online casino players, stating that "playing online casinos in Japan is a crime". Considering how inflated the market has become, it is quite concerning to see where things are heading.
Illegal online gambling in Japan
So what of the illegal forms of online gambling in Japan. It's pretty easy to figure out that online casinos operated in Japan are in complete violation of the laws. So far almost all illegal casinos reported were land-based, taking place in a hidden spot like a room in the backstreets of the big cities. However there are also actual cases that were judged illegal even though the casinos were not operated in Japan. For example, there was one case where a guy hosted a venue for customers to play online casinos on stalled computers. They received the money from customers for using the computers and also exchanged "the points" that customers earned from games with cash after they finished playing. In this case, there was direct money exchanged between customers and the host. It was therefore regarded as a gambling operation.
Also, it was remotely related to the case above in that anti-social organizations such as Yakuza
are not allowed to be involved with any form of business (most of the illegal online/offline casinos are somehow associated with them). For this reason, people in Japan think that even casinos in foreign countries are part of the mafia's business.
Summary
All in all, the line between legal and illegal gambling is fairly well defined. With that said, the virtual space created by the internet has created a gray area that has been exploited by both legitimate and shady business enterprises. Is a matter of time until the government sets new regulations So it's important for us to keep up-to-date on legislative developments.