Whether you frequent brick-and-mortar casinos or prefer to play Jackpot Casino from the comfort of your own home, you might find gambling an attractive way of occupying your free time. Enjoyed by one

There are occasions when we here at ReadyBetGo want to bring you interesting facts about the gambling industry When something catches our eye, we will publish it for your enjoyment.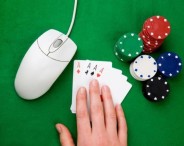 in ten South Africans, gambling is an engaging activity for many since it's entertaining and made more exciting by the chance of winning big.
Yet, like any game, the possibility of losing is always looming in the background, at which you may think there is no way to improve your odds of winning. However, from taking breaks to avoiding alcohol while playing, there are many ways to increase your chances of winning, whether planning a trip to one of the most well-known gambling destinations or playing online casino games at home. Below we list several of our best tips for increasing your chances of winning in the casino:
Play Online First
One way to increase your odds of winning in the casino is by playing online first. Unlike land-based casinos, using websites that offer casino games, you can play titles for free or for a small subscription fee. Doing so enables players to learn the rules of a casino game without having to wager any money, which is useful when playing in brick-and-mortar casinos as they have several variations of the same game.
Playing online casino games eliminates pressure and enables players to learn the rules and helpful strategies from other players, ultimately lessening the amount of real money lost. To learn more or to start playing online, visit sites like Jackpot Casino, where they offer a range of online casino games, how-to guides, helpful strategies, and much more. Consider using their valuable resources or contacting them directly to improve your odds of winning today.
Avoid Drinking While Playing
It is common for brick-and-mortar casinos to offer their patrons alcoholic beverages while enjoying their facilities and even more so to sip on a cold one when gambling at home. However, even though an alcoholic beverage might be good for combating the daily stresses of life, the presence of alcohol in high-paced environments can lead to bad decision-making and make you more impulsive.
Whether you feel more comfortable placing higher bets or it feels harder to cut your losses, alcohol can severely affect your ability to choose between right and wrong, which can quickly turn a fun activity sour. If you want to improve your odds of winning, opt for a glass of water or a soft drink while you play and keep your mind fresh.
Take Regular Breaks
In fast-paced environments like casinos, emotions can run high, and situations can quickly turn stressful, which is why taking regular breaks is essential. Whether you're playing in a brick-and-mortar casino or an online one is irrelevant; whatever environment you're in, you can still invest too much time into one game which can badly affect your decision-making and concentration.
Avoid this by practising breathing techniques, having a drink of water, having a telephone conversation with a friend or family member, or choosing another stress-relieving action from a list of relaxation techniques to help you wind down after each game and make better choices when you go next pick up your phone or head over to the gambling table.