Payment methods are often disregarded when it comes to online casinos, which is surprising given how important they are to the whole online gaming experience. When playing for real money online, you

There are occasions when we here at ReadyBetGo want to bring you interesting facts about the gambling industry When something catches our eye, we will publish it for your enjoyment.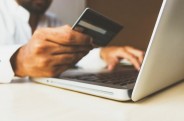 need to be able to make quick and easy transactions utilizing a secure way.
Online casinos in Hong Kong will accept a range of payment methods, including debit/credit cards, e-wallets, and prepaid cards.
Please read all the way to the conclusion of this article to find out what's in store, as we list and explain in full the payment alternatives accessible to online casino players in Hong Kong.
iWallet
iWallet is a famous Hong Kong-based online payment service that may be used across Asia. The feature allows players to deposit and withdraw cash from an online casino for free.
In reality, it functions similarly to other e-wallet services such as ecoPayz or EntroPay. If you haven't already, sign up for an account at iWallet. It's simple and free.
You may perform your banking with iWallet in a variety of currencies, including CNY, HKD, and JPY. However, keep in mind that deposits are converted at the online casino because it is not always feasible to set up your account with an Asian currency as the foundation currency.
To fund your iWallet account, you can use a credit card or a simple wire transfer through your bank. The latter option is completely free. You may, of course, utilize the service to withdraw money, such as by withdrawing to your bank account or using their iWallet VISA prepaid card.
EcoPayz
EcoPayz, an online payment service located in the United Kingdom, was created in 2000. To utilize this service, you must first create a free account with ecoPayz. Furthermore, the e-wallet provides functionality in Chinese and Japanese. Using this payment option to deposit at an online casino is free and instant.
Also, you can apply for an ecoVirtualcard card, which works similarly to a credit card. This ecoVirtualcard is a one-time payment card that is linked to your ecoPayz account. As it is meant for a one-time purchase, you may safely pay for things online without revealing your personal or financial information.
MuchBetter
MuchBetter is quickly establishing itself as one of Asia's leading payment options. The banking option is very popular in Japan, India, and even as far away as Canada. This portable e-wallet, which is simply a mobile banking application (downloadable from Google Play and Apple Stores), is gaining popularity in the online gambling market.
MuchBetter was created by a team with extensive experience in online gaming and digital payments. Regular users may also earn loyalty points, which can be redeemed for cash in weekly lotteries. This mobile e-wallet has cheap service costs and currency rates that are competitive.
Players may fund their MuchBetter wallets with a variety of methods, including bank cards and cryptocurrencies like Bitcoin. After topping up their MuchBetter wallet, gamers may proceed to their favourite casino's cashier page. Enter the amount to be deposited, followed by your mobile phone number. Once you've confirmed the purchase on your MuchBetter app, you're ready to leave. The transfer should be completed immediately and at no cost.
MuchBetter may be utilized to cash out prizes as well. Again, this is accomplished through the phone number/app verification procedure, with winnings often arriving in your MuchBetter wallet within 24 hours or less, though this varies per casino.
Finally, there is the option of obtaining a MuchBetter debit MasterCard, which is now only available in Europe.
Neosurf
Although Neosurf is one of the younger payment methods linked with the online casino business, it is also one of the most convenient for Asian players. Neosurf, a quick and secure way to deposit at Asian casinos, functions as an e-wallet as well as a prepaid voucher service comparable to Paysafecard. These coupons are available at retailers in Australia and New Zealand. Players from other countries can buy them online.
Each Neosurf coupon is labeled with a ten-digit code. This code is not tied to any bank account and contains no personal information about you. It may be used to make anonymous casino deposits. You are also not required to use the whole balance. You have the option of transferring the leftover balance from one voucher to another. Neosurf coupons are redeemable for a total of $250.
Paysafecard
Paysafecard is undoubtedly the most secure method of depositing at an online casino. The prepaid coupon may be purchased online or in local merchants and other establishments (units of 10, 30, 50, 100, 150 or 250 each). It comes with a 16-digit PIN that may be used to fill up a casino balance in the same manner that phone credit was previously utilized.
Each Paysafecard code has a fixed monetary value. A player's balance is updated after the PIN code is submitted via the cashier part of a website. Naturally, this method of replenishing a balance is the most secure. However, because Paysafecard cannot be used to withdraw funds from a casino, another means, such as a traditional wire transfer, is necessary to pay out profits.
PayPal
PayPal probably doesn't require much of an introduction. Millions of individuals use PayPal on a monthly basis as a means to pay for products and services online. PayPal has been among the world's leading major e-wallets. It is replenished with a connected bank account.
The fees for this differ by nation, with Canadians, for example, paying 2.9 percent of the entire transfer. Once the funds are all in a PayPal wallet, they may be transferred promptly and free of charge into a casino account.
Players using e-wallets like these may also withdraw their wins from casinos for free, frequently within less than a few hours (up to 24 hours). As a result, it is a pleasant and quick alternative for all gamers.
Conclusion
In this post, we have highlighted the main payment methods that casino players in Hong Kong may use to deposit money into any casinos of their choosing and have a nice time gaming.