Ocean's Eleven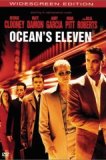 Ocean's Eleven improves on 1960's Rat Pack original with supernova casting, a slickly updated plot, and Steven Soderbergh's graceful touch behind the camera. Soderbergh reportedly relished the opportunity 'to make a movie that has no desire except to give pleasure from beginning to end,' and he succeeds on those terms, blessed by the casting of George Clooney as Danny Ocean, the title role originated by Frank Sinatra. It may not be true to the real casino world, but it's good fun.
Online Gambling Secret... The Best Odds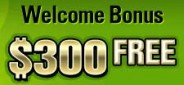 Did you know that some of the best odds you can find gambling are at online casinos? Without the overhead of a huge building, thousands of employees and high taxes, online casinos can afford to put more of your gambling dollar back in your pocket. From very loose slot machines to favorable blackjack and roulette rules, onlne casinos are your best bet. We recommend Casino Tropez as a good place to start winning more.
Q I just rented Ocean's

Basil Nestor is the author of the new Playboy Complete Guide to Casino Gambling. This wonderful book teaches players how to avoid sucker bets and win more when playing gambling games. He is also the author of The Smarter Bet Guide series for video poker, slots, craps, and many other books about gambling. Basil's website is www.smarterbet.com
Eleven on DVD (the version with George Clooney and Brad Pitt). Is the gambling business really like that? I thought brass knuckles in a back room went out with Bugsy Siegel?
A Ocean's Eleven is a movie, a fictional story. The real world of gambling is nothing like that. For example:
1. Rusty Ryan (Brad Pitt) is a hustler who earns a living by teaching people how to play poker. The game he teaches is five-card draw. But real-life players rarely play
five-card draw
; they mostly play
hold'em
,
seven-card stud
, or
Omaha hi-lo
.
2. Ryan's students hold cards in their hands. This is a major poker faux pas; cards are normally left on the table.
3. During the poker game Danny Ocean (George Clooney) makes a string bet. He says, "I'll see your $500 and raise you $1,000." A simultaneous call and raise is so totally against
modern poker rules
that it's like an airplane flying sideways.
All this is in just one early scene. When we get to the casino scenes it gets even more fantastical.
4. As you mentioned, casino bosses do not order (or passively allow) people to be physically assaulted in back rooms. If someone breaks the law in a casino, he is detained by security and arrested by law-enforcement officers. If a person creates a disturbance or is otherwise undesirable, security will eject that person.
5. One scene in the film has Terry Benedict (Andy Garcia) storing precious gems in a vault designed for holding casino cash. The gems are the personal property of Saul Bloom (Carl Reiner). The idea that the casino's money-control system would allow such a flagrant rule violation is simply ridiculous. There are some things that even a casino owner cannot do.
6. Another scene in the film has Linus Caldwell (Matt Damon) posing as a Nevada Gaming Commission officer/investigator. Caldwell approaches Benedict on the casino floor during evening hours to discuss a dealer who has been improperly employed. Hello? Credibility calling! A real casino boss would know instantly that this is totally bogus. Casino bosses do not personally handle such matters. In fact, they're masters of staying away from sticky situations. A real casino boss would find the shift manager, call a vice president, and then run away. In fact, a boss of Benedict's supposed stature would have an entourage, and Caldwell would never make it to the big guy.
People who are not familiar with gambling and casinos may think that these criticisms are overly technical, but they go to the heart of why the film fails as a "real" gambling story. It's just too fantastical to be credible; it's like a football movie about a high-school team going to the Super Bowl. Or perhaps an even better comparison is a James Bond movie; it's fun to watch, but it's a complete fantasy.
And like a Bond film, even though Ocean's Eleven fails as a credible story, it works as a commercial product. The movie grossed over $180 million in domestic box office. Wow! Then there are DVD's, television rights, and other sales. Ocean's Eleven was a huge hit when it was released, and it's still earning money years later.
So Ocean's Eleven is entertaining, and profitable, but it ain't a movie about real casinos.
If you want to see films that accurately depict the world of gambling, try Casino starring Robert De Niro and Rounders with Matt Damon. Both are thoroughly entertaining, and reasonably factual.