Held twice a year in London and Las Vegas, the Global Gaming Awards operate as a celebration of the prior 12 months of gambling success. While international in their attention, most of these awards

There are occasions when we here at ReadyBetGo want to bring you interesting facts about the gambling industry When something catches our eye, we will publish it for your enjoyment.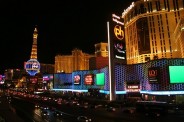 Las Vegas 4" (CC BY-ND 2.0) by joevare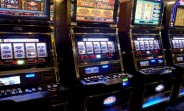 Slot machines gambling gaming casino (CC BY 2.0) by watts_photos revolve around the Americas, for the simple fact that most casino software and hardware originate from North American borders. Working to bring attention to a significant and still growing part of the casino arena, these awards play an important part in this evolving world, but only if the competitors know how to play.
The London and Vegas Awards
Exiting as two arms of the same concept, the London and Vegas Global Gaming Awards each focus on different aspects, though there is some overlap. Categories here include awards for the best land-based and digital operators, land-based and digital products, customer loyalty programs, individual slot games, property, product innovation, and more. Combined, the two awards ceremonies aim to give a snapshot of the current gambling environment, and which aspects best represent its ongoing achievement and goals.
Taking Home an Award
Claiming a gold in the Global Gaming Awards is never an easy task. Influenced by a constantly evolving market and its backing technology, winning is about understanding and leveraging the greater casino environment. Some categories, such as the Slot of the Year, are somewhat simple to measure objectively. Measure overall financial success with engagement stats and feature list, and finding a victor can be a relatively easy task, though individual taste can still play a part.
Much more difficult to measure are categories such as the best digital operator. Online websites are a complicated idea, where starting from scratch can take years and can involve significant complexity and risk. Streamlining this pursuit are systems like Turnkey casino software, which operate as greater platforms on which new online casino can be built. Acting as infrastructure to carry casinos and their components like sportsbooks, these types of systems have opened competition significantly. For this reason, the emphasis on individual tailoring for websites has become key.
Perhaps the most curious of these awards, at least to those who love the games, is the property of the year award. This is an especially interesting category owing to the relative youth of extended gaming properties such as the Gonzo's Quest series of games. While franchised media has long been a major part of other entertainment systems, ascertaining a way to apply similar ideas in casinos has proven difficult. Essentially having to find a place between leaning on nostalgia while also producing something new and unique, this award is a balancing act on a shifting wire.
Held on the 28th of June for London and October 4 for Las Vegas, there's still some time yet before deliberations on potential winners begin. Until that point, casinos both online and off are attempting to push the envelope in myriad ways in an attempt to stand out. While it is inevitable that some of these experiments will fail, others could likely mark a starting place for the next generation of casino gaming. Whether you're a player, a part of the casino scene, or just have an interest in the casino market, the Global Gaming Awards are all an incredibly important demonstration of casino future trajectory.