Trends that are going to change the way you gamble online
Like any industry, the world of online casinos wants to stay relevant. So, the Casino Games they offer are dictated by current trends. If

There are occasions when we here at ReadyBetGo want to bring you interesting facts about the gambling industry When something catches our eye, we will publish it for your enjoyment.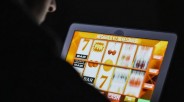 you're interested in the current trends of online gambling then keep on reading. Here are the 5 biggest trends for online casinos right now.
#1 - The rise of Bingo
Many of the biggest online casinos are based in the UK because of their gambling laws. So, what is popular there will appear in many of the world's biggest online casinos.
Online Bingo has been growing increasingly popular in that area of the world. Particularly with the people who like to play slots online. Because of this, we have seen more and more online casinos offering not just one type of bingo, but multiple types.
Bingo is a game where players are given a game card. Their card has between 9-20 numbers on it, all of these numbers will be below 100. Numbers are then drawn randomly one at a time. If someone gets a complete row of numbers on their game card they win the jackpot.
#2 - The decline of Roulette
In the last few years, we have seen the game of Roulette become less and less popular. We think that this has happened for a few reasons.
Firstly, a lot of the excitement of Roulette comes from being in the room with the wheel and watching it physically spin. Experiencing this online is just not the same.
Secondly, the house has a huge edge in Roulette (over 7% on a Double Zero wheel), this is compared to a 1.5% edge in a game of Blackjack. Why risk your money on a Roulette wheel when you are much more likely to win at another game.
We have a secret theory that Roulette is only fun when you are drunk and surrounded by people cheering you on. You don't get that when you play online.
#3 - Blackjack is still a favorite
The third trend is a little bit surprising to us, but it does make sense. Blackjack is more popular than it has ever been.
Why aren't we surprised that Blackjack is very popular? Well, because playing Poker online is not allowed in most US states. So, if you want to play a card game then you are going to have to play Blackjack.
We also think it's worth noting that Blackjack is a really fun game that relies more on skill than it does luck. You can get better at Blackjack, unlike slots and Roulette.
It is also a card game where you can play at the same table as your friends without having to play against them or take their money. Which always makes group activities less tense.
#4 - Slots have never been better
Yes, slots have been popular since the launch of the first online casino in 1993. But, they are now more popular than they have ever been. Why? Well, because players have a wider choice of slot machines than they ever have before.
They can stick with classic machines - like Cash Splash - or try one of the new machines that are coming out nearly every month.
There is also a huge amount of choice when it comes to buy-in prices of slot machines and the size of the jackpots. Some people like to buy lots of spins at a small price, even if they play for a small jackpot while others like to pay more for one spin in the hope of winning more. However you like to play, there is a slot machine out there for you.
Many online casinos are also giving away free spins to new players who join their casinos. This has definitely introduced more people to the exciting world of slot machines.
#5 - Poker is still the star of the show (and is only getting more popular)
We mentioned that Blackjack is growing in popularity because of the restrictions put on online Poker in the USA. However, Poker is still growing more popular in other areas of the world.
Poker has seen its biggest growth in the Asian market, as films like James Bond become more popular in China and Japan.
We are seeing more and more online poker rooms appearing at a wide range of buy-ins.
We think we could see a day when another game becomes more popular than Poker, but we don't think that will happen within the next decade.