Gambling is one of the oldest forms of entertainment. For most folks, visiting a casino is the best way to unwind with friends. It is a thrilling, exciting and action-packed experience. With

There are occasions when we here at ReadyBetGo want to bring you interesting facts about the gambling industry When something catches our eye, we will publish it for your enjoyment.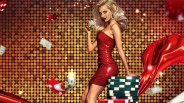 the advent of online casinos, it is now easier to play from anywhere. This is more convenient than visiting a traditional casino.
Today, the gambling industry is a big part of the global economy. In the U.S, the gambling industry makes a total contribution of around 137.5 billion U.S. dollars to the U.S. economy. There's a wider range of betting options online and opportunities to make money.
However, if you want to enjoy this popular pastime, you have to play like a pro. The difference between happy and disillusioned players boils down to strategy.
If you approach gambling without a plan, you will most likely lose money and walk away disappointed. This guide offers simple but effective tips you should never forget when gambling.
Learn the Game Strategy
Whether you want to play at a local casino or online, always make sure you understand each game's mechanics. One advantage of playing online is that you earn welcome bonuses. You can hone your skills by using these bonuses to play without risking your money.
These bonuses help you learn the ropes and understand all terms used in the casino. It is a simple way to improve your game and avoid losing money.
Learning specific game strategy turns you from a novice into a winner. You have to appreciate that gambling is more about skill than luck. Every game from poker, blackjack, slots to roulette has a strategy. When you learn the basic strategy, you increase the chances of winning and cutting losses.
Learn the Best Bets
Whether you are a beginner or an old hand, you have to appreciate that the house always has an edge. As such, you need to play games where the casino has a low edge against you.
For instance, while playing keno might seem like a good idea, the house has a 28% edge against you. This will deplete your bankroll fast. Look for games with a good edge to gradually boost your winnings.
Leverage Online Casinos
Betting online is the new way to have fun. It is convenient, and you have more games to try. There's a lot of information to help new gamblers learn fast.
Also, there are amazing welcome bonuses to start you off. With the best online casinos now accepting cryptocurrency, you can use Bitcoins or alternative cryptocurrencies to play safely and anonymously.
There are multiples online resources such as https://captainaltcoin.com where you can get insight on the use of Bitcoins and altcoins in gambling.
Set Limits and Stick to Them
For most players, money management is a boring topic. Eventually, these players learn the hard way the importance of setting limits when gambling.
You have to set a budget and stick to it before you start playing. This is the single-most-important piece of advice you will ever get in gambling. If you can't afford to lose it, don't play it.
Don't Drink or use Drugs when Gambling
Many good players have lost a lot when playing under the influence of alcohol and drugs. Forget what you saw in the moves because that's just entertainment. If you want to win and avoid losing money, play with a clear head.
Alcohol and other substances will cloud your judgment, and this eventually leads to devastating losses. A great advantage of an online casino such as BetCrazy is the fact that you can play from the serenity of your home away from any bad influences.
Avoid Chasing Losses
The easiest way to go broke at a casino is to try recovering lost money. You have to appreciate that nobody wins all the time and there's a time to walk away. Don't attempt to get back all lost winnings with bigger wagers as your decision making at this time is not rational.
Want to play and win? You must understand every game you want to play. Remember that the house has an edge and always have a strategy to overcome this edge. More importantly, learn when to walk away.
Bonus Tip - be aware of the Gambler's Fallacy