The gambling sector worldwide has seen staggering growth yet again and in the United Kingdom alone it brought in more than 13 billion in income. The shift towards online casinos and betting sites UK has

There are occasions when we here at ReadyBetGo want to bring you interesting facts about the gambling industry When something catches our eye, we will publish it for your enjoyment.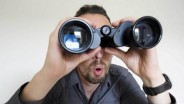 seen a large decline in the amount of land based locations. In 2017 High Street bookmakers have declined by 1.4% and bingo establishments have seen a 5.7% fall. The online industry now accounts for 32% of the total gambling market and in 2018 expect this to increase further.
#1: Virtual Reality Gambling
Virtual reality technology has experienced exponential growth over the last few years. The early years have seen basic graphics, huge costs, and limitations but these are about to be overcome. With the cost of headsets plummeting and more companies entering the space it has led to it becoming affordable for the first time which should help it to become mainstream.
#2: Augmented Reality Gambling
AR is going to change humanity and in 2018 we should see many different companies releasing new devices that implement augmented reality. For the first time, the real world and digital world will overlap which will mean you can do things like play poker around your own table which will be full of real-life digital players. Your brain will not be able to tell the difference which will bring a whole new dimension to gambling.
#3: Blockchain Gambling
Many experts believe that the Blockchain will have as big an impact on humanity as the interest had. It makes things possible that did not use to be and it is transforming the gambling industry. There are many advantages this technology allows when used for gambling such as anonymity, speedy payouts, provably fair and reduced running costs. Expect to see more Bitcoin and Crypto casinos and sportsbooks in 2018 all offering unique concepts.
#4: Smart Contract Gambling
A smart contract is a piece of computer code that works on the Ethereum network. It makes it possible to create 100% accurate and completely secure transactions without human involvement. That means that it is possible to create unique gambling environment with zero house edge due to everything being fully automated. The industry big boys are under threat for the first time as this technology will enable gamblers to not use a middleman and get better odds.
#5: Bigger Competitions And Prizes
Due to the increase in both popularity and revenue, the competitions along with prizes will be the largest the industry has ever seen. It is one of the most competitive industries in the world which will fule huge promotions in the hope of taking a percentage share of the sector.
Conclusion
Due to the rate of speed that technology is advancing it is exciting times in the history of man. The new tech will allow for the first time new digital worlds to be created all running autonomously on the blockchain and smart contracts. There are many huge ICOs that are already released which players can get involved in by buying the cryptocurrency before it is officially released. If you want to bet on the future these types of investment could be your golden ticket if they take off.