Online gambling is an industry that has developed at an incredibly speed, thanks in huge parts to an abundance of new technologies and hefty financial investments. Not only is online gambling a great

There are occasions when we here at ReadyBetGo want to bring you interesting facts about the gambling industry When something catches our eye, we will publish it for your enjoyment.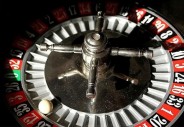 form of entertainment, but it is also one that could earn you some extra pocket money too. And it is portable too, as mobile technologies mean that you can carry your favorite online casino on your mobile phone, in your pocket, playing wherever and whenever you wish.
Websites such as onlinecasinobet.vip are great sources of information on innovation updates, helping you to keep abreast with the biggest changes in the industry in one convenient place. So, what new gambling technologies will 2021 have to offer? Here are three forecasted changes you can expect to see:
Virtual Reality Gaming
Virtual reality and augmented reality gambling are designed to make the player feel that they are actually sitting in a bricks and mortar casino, with all of the 3D sensations and background noises and distractions that traditionally accompany this kind of gaming. Virtual reality gambling will enhance gambling experiences, coming with 3D graphics to make the games even more engaging. As this technology develops, you will be able to see and engage with the other players within your VR casino room, from all over the world. By fully immersing gamblers into an online casino experience, online casinos hope that they will engage further, and therefore stay longer. As more households own wearable augmented reality technology, this kind of gambling will become even more prevalent as the year progresses.
Miniature Smartwatch Gaming
The size of the device that online gambler enjoys playing on has only gotten smaller and smaller, and that trend is set to continue in 2021, with the onset of Smartwatch gaming. The role of the Smartwatch is to bring the player on the move updates, meaning that this technology will be best used in conjunction with a mobile phone or laptop game. This technology is evolving rapidly, and online casinos are enhancing their offerings to support online gaming via smartwatch. Gambling developers want to harness the popularity of wearable technologies amongst their target demographics. Whilst some online casinos may offer this service right now, it is forecast that the vast majority will offer this service by the end of 2021.
Cryptocurrency Gaming
The use of cryptocurrency in brick and mortar casinos is in its absolute infancy, but over the past 18 months, more and more online casinos have begun offering virtual cryptocurrency gambling: this is a trend forecast to only become more prevalent throughout 2021. You may be wondering what the benefit of using cryptocurrency rather than regular cash for your online gambling transactions is? The answer is simple: security. When transactions are made with virtual currencies, the level of security is extreme. To hack the digital wallet and rob the owner of the currency therein is practically impossible, meaning that you can play with confidence, safe in the knowledge that your hard earnt cash (and your hard earnt winnings too) will be kept safe.