Gambling is an activity that has existed for as long as anyone can remember. This longevity is understandable considering that it is one of the most enjoyable activities that people can engage in.

There are occasions when we here at ReadyBetGo want to bring you interesting facts about the gambling industry When something catches our eye, we will publish it for your enjoyment.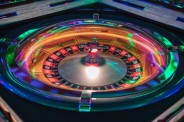 The industry is always growing and has recently experienced an astronomical rise as people logged on to play during the pandemic. This time represented a great opportunity for the industry, especially when it comes to online gambling as many people would have been stuck at home in need of entertainment. Also, during this time, there would have been an influx of new players new to the scene.
A rise of new players can also be attributed to the wave of legalisation that is currently sweeping many regions, especially America. These are players who have had no access to gambling as it had been illegal for so long, so it is unsurprising that they might be in need of guidance for how to access the scene. Fortunately, those armed with the right information can have a great first experience gambling.
The first thing that people will need to decide is what type of gambling they want to engage in. Of course, people can participate in different types at the same time, but this will make it harder to understand either and so it is best to focus on one at a time. The main types of gambling that most beginners gravitate to is casino play and sports betting. This is because they are the two most popular forms of gambling overall, and there are heaps of information and advice on the two.
Those who choose to start with playing at the casino will need to know how to play casino games before actually going to a traditional casino. Whilst some of these are self-explanatory such as roulette or slot machines, some may perplex some beginners, like poker, baccarat, or blackjack. This is why online casinos are crucial for beginners as many of them give tutorials on how to play games. Those who take the time to develop a good understanding of games by playing at online casinos will likely be confident to play when the time comes to visit a physical casino.
While playing at the casino is fun and can give beginners some of the most exciting experiences in their lives, another option exists in the form of sports betting. This alternative will appeal to those who enjoy sports as it gives them an opportunity to put their money where their mouths are. Naturally, humans like feeling affirmation when their knowledge is put to the test, and this is even better when people win money for their efforts too. To get started, all players will need to do is find a betting site like Betfred Sports and get stuck in with some of the beginner markets, like match betting. From there, it is just a matter of predicting who will win the match.
By following this information, those who are new to the scene should feel like they can enter the scene comfortably without parting from too much of their wallet.