Within the history of mainstream video games, football titles first hit the market during the 1970s. Since then, technological advancements have seen the genre reach unprecedented heights following

There are occasions when we here at ReadyBetGo want to bring you interesting facts about the gambling industry When something catches our eye, we will publish it for your enjoyment.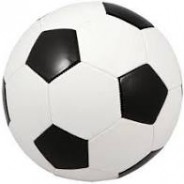 the rise of digitalisation. Now, football-themed games are far more immersive than ever before, thanks to developments made to gaming aesthetics over the last 50 years. In turn, the sport's popularity has resulted in numerous casino game developers producing football-themed slot games. Let's take a closer look at the emergence of football-related slots.
Expanding on the Gaming Industry's Love of Sports Games
When many gamers think of football titles, franchises such as FIFA, Football Manager, and Pro Evolution Soccer are likely to come to mind. While, of course, they are toeing the line on traditional consoles and PCs, the genre's offerings at diverse markets have since developed beyond revolving around three primary contributors. Interestingly, this showcases the progression made since 1978, when Atari's Football set the tone.
For example, back in 2016, NetEnt released Football: Champions Cup. The five-reel slot took inspiration from the 2016 European Championships, which was won by Portugal. In seeking to replicate the thrill of the knockout-formatted competition, the 20 payline creation boasts an array of features, including multipliers and, to ensure a sense of realism, penalty shootouts. Prospective players have to make it through four rounds before claiming the game's prize. Moreover, much like on FIFA and PES, users can select their team, and this brings further authenticity to the four-year-old slot.
The variety in this genre doesn't stop there. As well as Football: Champions Cup and other similarly-formatted slots, Live Football Studio utilises real-time features in its efforts to mirror the excitement of real-world football. Interestingly, the development seeks to achieve this level of realism by implementing a running commentary, similar to that of a land-based game.
Providing Year-Long Immersion
From a playability standpoint, it's clear to see why this area of the online casino industry has thrived in recent times. Of course, as has long been the case with real-world football, competitions don't run continually over 12 months. Generally, tournaments and leagues end in the middle of May, unless if there's an international event, but this only occurs in the form of the Euros or World Cup every two years.
Take the UEFA Champions League, for example. The competition is one of the most highly-anticipated on the European football calendar but, because of its format, there aren't matches each and every week. Much like the Champions League, the English Premier League suffers a similar fate, where football betting has currently given Chelsea 25/1 to win, as of September 29th. As such, casino offerings have been beneficial to the sport's annual summer break by being able to provide entertainment during the off-season.
Adding Variation and Opportunities to an Already-Popular Genre
Ultimately, although football fans never look forward to the end of another season, the growth of football-themed slots are more than capable of filling the void. Their imitative features and action-packed nature make them a logical substitute for the pitch-based sport. In turn, the genre will likely become more populated over the coming years as they continue to attract new players.