If you enjoy playing or watching football, then there is a chance that you might want to try and make a bit of money out of it by betting online. If you're new to betting, however, then it

There are occasions when we here at ReadyBetGo want to bring you interesting facts about the gambling industry When something catches our eye, we will publish it for your enjoyment.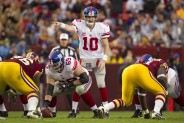 can be tricky to know where to start – so this guide can help you to make your mind up about what you'd like to do.
Join a reputable betting site
There are lots of sites online that will allow you to place a bet, however you need to make sure that they have a good reputation before you sign up to them – as you don't want to run the risk of losing any money that you put into your account. The best thing to do in this respect is to take a look at online reviews and see which are the most positive. Previous success stories from other people are good to read, and should help you to put your mind at rest.
Keep your stakes low to practice
When you first start betting on football matches, it's a good idea to keep your stakes low if you possibly can – as this means that you won't lose as much if you make a mistake. You should never bet any money that you can't afford to lose, as this will mean that you will still be financially stable if you happen to make a loss on a particular day. You should also remember that it is never a good idea to try and chase your losses – as you will more than likely end up losing even more than you had lost in the first place by doing this.
Think about accumulators
An accumulator is where you place a number of bets, and receive an amount of money if all of those bets win. Sometimes, it is worth putting a small amount of money on a series of outcomes – for the sole reason that the prize money would be excellent if you were able to win it. With most accumulators, you have the chance to cash-out part way through, which means that if you feel that your luck is coming to an end, you will be able to make the decision to take the money you have already won without the risk of losing anything more.
Read about the teams you're betting on
Simply placing bets will only win down to luck – if you want a higher rate of success you will need to know a little more about the teams that you're betting on. For example, have they recently lost a key player? Is their form always poor against the side they're playing, despite them holding a strong league position? Knowing this information will give you a much better chance of winning your bets.
Betting should be fun, and sometimes people can win serious amounts of money from certain outcomes. If you think about the tips above, you should have a great chance of successfully betting online, and you are certain to be able to enjoy it in the future.