Online betting has become increasingly more popular in recent years, and football betting is a huge part of this. Whereas in the past people would have had to go to their local betting shop to place

There are occasions when we here at ReadyBetGo want to bring you interesting facts about the gambling industry When something catches our eye, we will publish it for your enjoyment.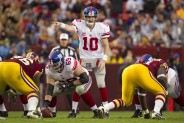 bets, now they are able to do it from the comfort of their own homes, which is of course great news for many. If you are thinking about trying to earn yourself some money from doing this, however, you should make sure that you know what you're doing first – and this article will give you some good tips about things that you should do.
Set a budget
When you're betting, particularly when it takes place online, it can be very easy to get carried away and forget exactly how much you're spending. If you fall foul of this error then you run the risk of losing more than you can afford to, and this can cause problems down the line. Instead, if you enjoy betting, you should set aside a certain amount each month that you are allowing yourself to spend, and then stop when you go over that amount. This will help to betting fun and stress free – which is important.
Keep your ears open for tips
If you use the internet, then you are likely to have plenty of access to tips websites, which means that you can keep up to date with the latest news, and find out who is most likely to win a match. Whether you are looking for odds on a match or tips on how to beat the dealer at roulette, there are millions of sites out there covering everything you need. There are lots of things that tipsters use to base their predictions on, and there are some who are able to do this with an incredible level of accuracy. If you listen to these tips, you should find that you can learn lots about betting to help you to be more successful in your own right in the future.
Make small bets on unlikely outcomes
There are always things that happen in football that nobody expects, and for this reason it can be interesting to place small bets on things that nobody is tipping. Although the chances of winning lots of money might not be in your favour, if your luck comes in you could find yourself hundreds of pounds better off from a tiny bet that you hardly even noticed leave your account in the first place. The same goes for accumulators. A tiny stake can bring huge rewards if all levels of an accumulator win – so it is worth doing a little bit of research and seeing if you can put together an accumulator that you think has a decent chance of winning. You are certainly likely to enjoy the spoils if your luck comes in.
By betting on football, you really are able to get something positive out of your love for the sport. With just a little bit of research, and plenty of care, you could have a chance of winning real money from something that you probably consider to be a hobby – so it is more than worth reading up about it a little more and thinking about the bets that you could place.