It is football season and that means that the top online sportsbooks for betting the games are in a very generous mood when it comes to offering some attractive bonuses, promotions and betting incentives

There are occasions when we here at ReadyBetGo want to bring you interesting facts about the gambling industry When something catches our eye, we will publish it for your enjoyment.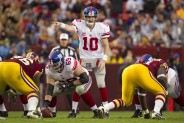 to both new accounts as well as loyal sports betting customers. Whether you are a recreational online gambler looking to cash in on a couple of plays a week or a seasoned sports bettor looking to make a big return on your investment, there is probably something for everyone when it comes to taking full advantage of these added-value offers.
Just about every sportsbook with give you a free cash bonus when you sign up for a new account based on the amount of your initial deposit. These offers can definitely help you stretch your overall sports betting bankroll in the form of free bets, but you should always look into the fine print of any welcome bonus to find what rollover requirements are needed to earn your reward. A rollover requirement pertains to how many times you must bet the amount of that initial deposit.
Once you have an established betting account at a sportsbook, there are a number of different ways that you can be rewarded for your customer loyalty. Some books will continue to offer a free bet bonus on a set number of additional deposits that work in the same fashion as a welcome bonus. These are usually referred to as Reload Bonuses and if you are a fairly active bettor they can really be beneficial to extending your betting dollar as the football season wears on.
One of the easiest ways to earn some extra cash with just about every online sportsbook is to refer a friend to their bookie service. If your referral does go on to open a new betting account, you will be rewarded with a free play bonus once they fulfill their rollover requirements. Some of the top books have no limit on their Refer-A-Friend bonus program so the free play money can really add up if you go out and spread the word.
Two of the biggest trends in the Internet sports betting industry are live in-game betting and mobile betting. Most books will now offer live betting lines for almost every football game so you can really ramp things up by betting on the action all game long. Just to get you started, you can earn a free live-betting bonus on your first play. Betting from a Smartphone or other hand-held mobile device is rapidly becoming the method of choice for today's modern sports bettor and at some books you can earn a free play bonus just for trying out this service with your next bet.
Another popular incentive with many of the books during football season is free cash awards for weekly, monthly and season-long contests. Many times these are free to join for active betting customers and they can be a great way to add even more action to the games.
A good example of a one of these contests is a survivor pool where you can earn free bet bonuses by being the last man standing by making the right pick each week. Another popular contest involves making some extra money on your favorite football teams. Once you lock in your teams, you can get a half point line move in your favor every time you bet on them to win. Some books will even give you money when you lose. While this is definitely not the ideal way to claim a bonus, it will help to ease the pain when those extended losing streaks rear their ugly head.