Managing the money you spend when enjoying online casinos is crucial. Anyone that dabbles with online casinos will understand how easy it is to get carried away. Whether you are on a winning streak

There are occasions when we here at ReadyBetGo want to bring you interesting facts about the gambling industry When something catches our eye, we will publish it for your enjoyment.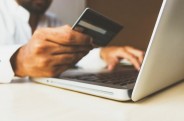 or chasing a big win, the deposits you make add up. One of the best ways to help control spending on these exciting platforms is using alternative payment methods.
The most commonly used payment method for casino player deposits is by far debit cards, and why wouldn't it be? We all have a bank account, so it makes sense to use this as our primary deposit option. This article takes a closer look at why there are better options than using your debit card and what alternative deposit methods can help manage your spending.
Why Using Debit Cards is Not Always The Best Option
As previously mentioned, the majority of online casino players opt to use debit cards as their preferred method of depositing funds into their accounts, and this is expected. Debit cards are easily accessible, and using them as your primary payment method means you do not have to spend any time setting up different accounts for alternative payment options. However, this does not make them the best option.
In most cases, the majority of your money will be stored in your bank account, and having your debit card linked to your casino account means you have direct access to all this money. However, this opens up the possibility of getting easily carried away by making multiple deposits, as there are no barriers to prevent you from doing so. Of course, leading casino operators will give you the option to set deposit limits on your account, but this falls under your responsibility.
One of the most efficient and simplest ways of controlling your deposits is by setting up an alternative account that is funded by your bank account. By having an alternative payment method linked to your casino account, you now have an extra step to complete before you can deposit money, as you will need first to add funds to the new payment method.
Paysafe Payment Methods: Great Money-Saving Alternatives
One of the leading payment solutions providers that offers widely accepted payment methods in online casinos is the Paysafe Group. Paysafe has over 20 years of experience in this industry and provides a portfolio of some of the leading payment methods available across the globe. The likes of Paysafecard, Neteller, and Skrill are all popular payment methods provided by the Paysafe Group. A wide selection of slot sites and casinos offer Paysafe payment methods as a viable deposit option.
Paysafecard
If you are looking to gain some extra control over your spending at online casinos, then there are very few better options available than Paysafecard. Paysafecard is a prepaid voucher (or card) that can be purchased at over 600,000 outlets across almost 50 countries. Once you buy a Paysafecard, you can use the mobile app to keep track of all the vouchers you own. Each Paysafecard contains its own unique 16-digit code, which is used to activate the card, so it is important you keep this safe. Cards can be purchased in the following denominations; $10, $25, $50, and $100.
Paysafecard helps manage your spending as you must first purchase a voucher from a local store or online. This extra step in the deposit process makes it harder for online casino players to make unnecessary deposits. Also, once all the funds have been used on your unique card, you will need to purchase an additional one to make another deposit.
Skrill
Although Skrill is not as widely accepted as it once was, it remains a useful deposit method when wanting to control your spending. Skrill's USPs are convenience, instancy, and confidence, which are often the common advantages of using e-wallets. Not only does using Skrill adds an extra level of security, but once again, you will have to add funds from your bank account before being able to deposit into your casino account using Skrill.
Neteller
Neteller is a payment system that has been in action since 1999, and while you may miss out on a variety of casino promotions using Neteller, it can help control spending. Like all e-wallets, you will need to set up an account before you use it and then link your bank account to add funds. Not only does Neteller add the same 'extra step' we have spoken about previously, but deposits and withdrawals made with this method are attached with fees.
While being charged fees for both deposits and withdrawals may not sound like much of a money-saving technique, it will certainly make you think twice about making unnecessary deposits.
Alternative Deposit Methods
While the Paysafe Group offers some of the most popular payment options, there are far more to choose from that could potentially help you control your spending. With there being so many potential payment options available, it is best to check them all and find the one that suits your needs the best.
Below are two of the best alternative deposit methods you can use to manage your spending:
Neosurf - this is another prepaid voucher system that is quickly growing in popularity. Neosurf offers the same benefits as Paysafecard. Each voucher can be brought in a variety of denominations and has a unique 10-digit pin.
MuchBetter - one of the newer payment options to enter the industry but should definitely not be disregarded as a viable option. MuchBetter comes with the option of claiming a prepaid debit card and a loyalty scheme that offers regular rewards.