The Golden Rule
Before we discuss some of the key factors in determining why some online sportsbooks are among the very best and why they deserve that distinction, we should begin by discussing the

There are occasions when we here at ReadyBetGo want to bring you interesting facts about the gambling industry When something catches our eye, we will publish it for your enjoyment.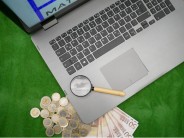 single most important and critical piece of the puzzle – getting paid in a timely fashion. That is the golden rule, above all else, when considering which online sportsbook to use when placing your wagers.
If you are new to the world of online betting then getting paid would seem to be a given but we are here to tell you that not all sportsbooks are created equally. Therefore, discovering which of the hundreds upon hundreds of sportsbooks are among the very best, is the most important part of your journey. And wouldn't it be nice if there were a sports betting industry watchdog that separates the elite from all of the rest, provides its readers with an actual letter grade for each site, and reveals the outright rip-off sites designed to take your money but never payout when you win?
Fortunately, such a nirvana exists and with the click of a mouse, you can read reviews on virtually any online sports betting site on the planet. Sportsbook Review (aka SBR) is that resource and they provide letter grades from A+ to F, and everything in-between, on every site they review. These grades are based on consumer feedback, ease of navigation, dashboard aesthetics, betting and funding options, bonuses available, and most of all, ease of payout. It's all there for you and SBR even has forums where posters discuss their own experiences allowing further insight into those that might be right for you.
Things to Consider
Ironically, the same people who exhaustively research a new set of golf clubs or a fishing rod will do little due diligence in choosing an online sportsbook. Those new to the online betting world will often take the word of a friend as a solid reference and assume they are getting an informed opinion. Well, that friend may have never requested a payout and doesn't realize that depositing money at his favorite book is a breeze but getting paid is another issue entirely.
Okay, so let's assume you've researched the A-rated books over at SBR and you happen to gravitate to the Sportsbetting.ag, for example. Here you find one of the premier online sportsbooks and you will notice they have a variety of funding options, including cryptocurrencies like Bitcoin, Ethereum, Litecoin, and Ripple. You might not be into digital currency but the option is available and you would be surprised how easy it is to deposit and receive money via that financial vehicle.
A top-notch book like Sportsbetting.ag also boasts 24/7 customer support, offers a wide variety of betting options on all the major sports and even those that are unfamiliar to the average player. Minimum bets, as low as $1 and maximum's as much as $10,000 make it a perfect place for recreational and professional sports bettors alike.
Bonuses and special promotions should not be the sole reason why you choose a sportsbook but it doesn't hurt either. New customers will often get tempting sign up bonuses and existing players will get incentives regularly. Live-betting platforms have become all the rage so make sure to investigate whether or not a sportsbook has this dynamic new betting product.
Those who enjoy online casinos as part of their online gambling experience will want to check out the options offered as well as the racebook if horseracing interests you. This is all part of a comprehensive betting package that the truly elite online sportsbooks feature.
Lastly, make sure to explore the sites and determine for yourself which of those offer the most intuitive experience, ease of navigation, and betting options that satisfy your wants and needs. Lines on teams and totals in the NFL, NBA, MLB, NHL, professional soccer, in addition to college football, college basketball, and even E-Sports is universal but making sure that the sportsbook of your choice offers a seamless mobile platform is key as well. We don't all sit in front of a desktop when the spirit moves us to make a wager so check out what the site looks like when on your smartphone.
All of these things matter but the most important thing to take away from all of this is to do business with a reputable online site and one that has a long history of satisfied customers. And above all, make sure they send you the money, as easily as they take it!