Since the last couple of years, online casinos have enjoyed great success due to the increasing number of mobile users. Online casinos offer lots of comfort and fun to the players. However, sometimes

There are occasions when we here at ReadyBetGo want to bring you interesting facts about the gambling industry When something catches our eye, we will publish it for your enjoyment.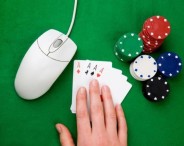 players want to explore the games more than they want to bet real money. That's why plenty of casino sites offer free mode options, where players can play games for free.
When it comes to online casino gaming, you need to consider whether you want to focus on:
Real money online casinos
Free play online casinos
Both
There's no doubt that you can have an incredible time playing casino games with real money, but with free casino games, you can really get to know the game better. Now, you may wonder why casino sites offer free games in the first place.
Well, the truth is that these free offerings don't add any cost to the casinos and they work as an advertisement to lure the new players onto their site as well as offer their players a chance to get familiar with the games and gameplay for free.
Finally, if interested, there are websites that can provide you with the full list of previously checked and reliable online casinos in the USA where you can get your game.
Difference Between Real Money and Free Play
Both real money and free play provide a quality experience, and it's essential to understand the difference so you get the most out of your gameplay. Each type has its own set of pros and cons, and it's solely up to an individual to decide what suits them best.
Both types are pretty self-explanatory. At a real money casino, you play games for a chance to win real money. While free play casinos offer free play games but don't offer you real money wins.
If you want to play real money games you will need to deposit money into your account using one of the available payment methods at the casino. And only then you will be able to play games that payout real money wins.
On the other hand, if you want to play free casino games, you don't have to deposit any funds to your account. You are essentially playing with credits without a chance to earn a real money prize, but you can experience the game in its natural form.
Additionally, there are many USA online casinos that are free to play and offer a certain amount of free credits upon joining. Once you run out of credit you'll need to refresh your account before playing any more games. One way you can earn more credits is by taking surveys or performing other simple tasks.
However, when you play real money games you'll need to be more careful and pay close attention as you want to be sure you understand all the rules of the game as well as that you play a game that is within your budget.
Benefits of Free Play Online Casinos
Generally, there are benefits that come with playing both types of games. The type you end up playing depends on your situations, wishes, and expectations. So, you need to consider which games are right for you beforehand.
The most obvious benefit that comes with playing free play games is that you will be able to play all of the games that the casino offers for free. Of course, if you're at a casino site that offers both types, you will likely have much fewer options to choose from.
Additionally, you will have no stress of losing money or money management plans as you play with virtual credits and tokens. Free play casino sites offer you a carefree environment where the only requirement is to have a good time.
Finally, no matter what you choose to play, you must ensure your safety and do everything you can to protect yourself and your data from cybercriminals that lurk in the shadows of the internet.