Today, online casinos are a multi-billion dollar industry, with millions of players placing wagers every day. New online casinos and betting sites, like sts in the recent years, enter the market regularly,

There are occasions when we here at ReadyBetGo want to bring you interesting facts about the gambling industry When something catches our eye, we will publish it for your enjoyment.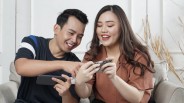 challenging existing brands by offering generous bonuses.
Things haven't always been this way. Just 25 years ago, things were very different.
The Early Days
In the early 1990s, most people hadn't heard of the internet. Communicating with people in other countries meant an expensive phone call or a letter that would take weeks to be delivered. Shopping meant visiting a physical store, and Amazon was just the name of a rainforest. Playing casino games meant either buying your own cards and chips or making a trip to a land-based casino.
Things changed in the middle of the decade though, with several changes to legislation that allowed commercial transactions to take place over the internet. Suddenly businesses and entrepreneurs were scrambling to offer their services online, and by 1996 there were over 200 online casinos operating.
With the release of Microsoft's Windows 95 encouraging millions to buy their first computer and companies like AOL pushing hard to connect as many people to the world wide web as possible, there was a huge market for online casinos.
Developing and Growing
During the 2000s, developments in technology like faster processors, more powerful graphics chips, and quicker internet connections helped online casinos to offer a more refined experience.
This included 3D graphics, smoother animations, and a wider selection of games.
The novelty and excitement around these games, as well as the increased convenience from playing blackjack, roulette, and slots at home, made them incredibly popular. The period between 2003 and 2006 is often referred to as "the poker boom", though online casinos also enjoyed rapid growth at this time.
Mobile Revolution
The next big development for online casinos came when Apple launched the iPhone in 2007, redefining the term "smartphone". Soon after, it opened the App Store, allowing online casinos to launch apps that let players enjoy games on the go.
Today, mobile devices account for more than half of global internet traffic, a fact that's mirrored by online casino usage.
Smartphones also allowed online casinos to reach new demographics and even entire new regions. Older generations are statistically much more likely to play games on a mobile device than they are on a computer, which has created a larger market for casino brands.
Countries and regions without fixed phone lines such as parts of Africa and rural parts of European countries are markets that could not be reached until mobile casinos were launched.
Live Casinos
The latest development has been in live casino games. These are similar to other traditional online casino games but replace the computer-generated graphics with a video feed of a live dealer.
Players place bets as they would in any other game, but they can see the dealer through the feed and communicate with them via live chat.
These games have become incredibly popular in recent years which has led to many online casinos continually expanding their live casino offering.
Thanks to all these developments, fans of casinos have an abundance of choice when it comes to playing their favourite games. With a range of different titles, mobile and desktop options, and the new live games, there really is something for everyone.