In the world of sports betting, there are some sports enthusiasts that are willing to go further than the rest. Whether it be their wealthy status or driving desire to defy the odds, there is

There are occasions when we here at ReadyBetGo want to bring you interesting facts about the gambling industry When something catches our eye, we will publish it for your enjoyment.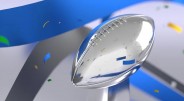 Betting on a game as big as the Super Bowl can be even more exciting than practicing normal season betting something within them that pushes them to go all the way. As football's biggest game approaches in just four short months, let's take a look at a bet that's so impressive, it stands the test of time in its retelling.
In the winter of 1989, Super Bowl XXII was about to kick-off and most people who were placing bets on favored teams had already done so. All except Bob Stupak, Las Vegas gaming entrepreneur who believed so highly in the odds of super bowl futures for the players of the San Francisco 49'ers that he made a whopping 100 million dollar bet of minus 7 points on the 49ers and plus 7 points on the Bengals, his bet riding on the outcome of exact points made in the game by the two teams.
Stupak made this bet alongside legendary bookmaker Gene Mayday, owner of the Little Ceasars mini-casino and sportsbook. Both Mayday and Stupak were Las Vegas aficionados, long-time bettors, and icons in the environment they dwelled in that night. In the end, because the 49ers won within the terms of Stupak's exact bet, he walked away with his original wager and an extra $1M. It is famously known amongst football fans and bettors as one of the biggest NFL super bowl bets of all time.
Owner of the then old Vegas world hotel-casino, now commonly known as The Stratosphere Tower, Stupak was a famous name in the city, not only within betting but also poker, winning several different titles in the World Series of Poker and other tournaments. However, after his $1M bet in that unforgettable Super Bowl, Stupak would be known for winning in this main event amongst many others.
Possessing many nicknames such as "The Polish Maverik" and "Mr. Las Vegas," Bob Stupak stunned people with his jaw-dropping bets and extreme talent at the table. Although the world lost him in September of 2009 to leukemia, people will always remember him as the exciting, colorful, energetic bettor that defied every odd in his path.