Blockchain is a powerful wagon that has made many industries change how they operate. Blockchain technology has introduced benefits to various industries, including gambling. Following the latest

There are occasions when we here at ReadyBetGo want to bring you interesting facts about the gambling industry When something catches our eye, we will publish it for your enjoyment.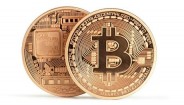 Are bitcoins the future of funding casino accounts? sensations with a revolution in blockchain, gambling entities have tapped the potential by including it as a mode of payment.
Payments services such as Skrill and Neteller are considering integrating the currency. The world is just experiencing the preliminary stages of blockchain technology, but many industries will soon embrace greater opportunities presented to them with time. The emergence of cryptocurrency has made transactions safer and fast compared to the earlier days. The best online sports betting sites are already taking advantage of the technology through the following approaches:
Promoted fast and reliable transactions
Traditional methods of payments are facing stiff competition ever since gambling embraced cryptocurrency. For an extended period, gamblers have enjoyed the numerous benefits that come with conventional methods of transaction. Methods of payment have not been perfect. They have offered liquidity to users, making it easy to convert them into casino credit. Casinos deal with loads of cash, making security their priority.
Through blockchain-backed technology, gamblers can sigh in relief as their safety is well-taken care of. Players can share their personal information anonymously without risk. Players can track their financial records due to the decentralization of ledger systems. It only takes a few minutes for a cryptocurrency transaction to go through. Transactions do not go through middlemen allowing players to make instant deposits and withdrawals.
Increase in gaming freedom
Some countries are facing strict rules against gambling. In countries where gambling is banned, players can hardly transact freely. However, gamblers have experienced a turnover since the invention of bitcoin as a payment method. Bitcoin network gives the privacy of transacting all over the world as a hidden source. Gamblers can enjoy the freedom and wager more bets even in countries where gambling is banned. With cryptocurrency, players can gamble and keep their identities secret.
Players enjoy better gaming projects
Cryptocurrency technology has ironed out intermediaries who held on payments that took long before reflecting on the account. Crypto casinos have earned a significant number of gamblers through attractive bonuses and promotions. The promotions are player-centered with favorable wagering requirements. Players with bonuses have found it easy to turn their free credit into profits.
Enhanced credibility from casino operators
Blockchain-backed technology has affected other technologies used by online casino operators. Casino operators have embraced the innovation to deliver an unmatched user experience to gamblers more than any gambling platform. Leveraging Bitcoin has come with some vital advantages for casino operators, such as ruling out partnerships with third parties. The internet has served a significant purpose in sports betting. However, not everyone uses the internet for exemplary purposes. Cybercriminals are ever ready to attack and rob player's money. Blockchain technology can secure all transactions alone and keep scammers off, unlike the traditional methods of payment. The decentralization nature of cryptocurrency demonstrates trustworthiness. More players are likely to sign up with crypto casinos and bank on efficiencies born out of trust.
Transparent casino payments
Gamblers who visit the land-based casinos know a random number generator that decides on the gaming odds. The activity is transparent, but the practice does not convince some gamblers as they term it unfair. Newbies looking for a casino to sign up always crosscheck online reviews to understand how a casino operates. With blockchain, transparency is a priority as players can track how results are displayed as well as their financial records. This means that a gambler can track both losses and winnings. Bitcoin has advanced to solve issues such as rigging in a casino. Crypto casinos act as a point of reference for newbies seeking gambling platforms that are fair and secure.
Has minimized transaction costs
One of the critical factors used to rate a casino is a variety of payments. However, most gamblers ignore issues such as transaction fees associated with gambling platforms. The goal of every player is to make more money from gambling websites by minimizing transaction fees. It is hard to find a gambler who wants to spend more money on transaction fees. Most gamblers look for alternatives that will maximize their returns when they wager. Today players can sigh in relief as with bitcoin; transaction fees are meager. Casinos have made this possible by eliminating third parties. On the other hand, cryptocurrency transactions have aided in maintaining blockchain systems.
Cryptocurrencies have introduced significant changes in the gambling industry. Gamblers can now enjoy fast transactions, low cost of transactions, anonymity, and decentralization. Cryptocurrency technology has proved to be the best option for many players due to its fairness and advanced security. Bitcoin has also overruled third parties during payments. The gambling industry is one of the primary beneficiaries of blockchain technology, but we expect to see more industries on board in the future.