Roxy Palace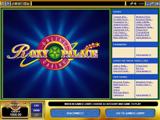 Roxy Palace features plenty of user friendly games with realistic design and crisp, exciting play. The casino has more than 100 slots including 3-reels and 5-reels with multiple paylines, as well as bonus feature slots. There are lots of video poker games. Table games include Blackjack, Roulette, Craps, Baccarat, Let Them Ride, Tri-Card Poker, and Casino Hold 'em.

Bitcoin is a form of online currency that has been growing rapidly in popularity over recent years because of its numerous advantages. More and more companies are using Bitcoin for their transactions

There are occasions when we here at ReadyBetGo want to bring you interesting facts about the gambling industry When something catches our eye, we will publish it for your enjoyment.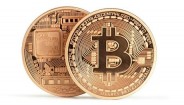 Are bitcoins the future of funding casino accounts? because it is fast, safe and secure. The main benefit of using this currency could be the lack of fees when processing payments. This aspect has been the reason why many online casinos have decided to scrap the more traditional forms of payment in favour of Bitcoin. Could it be time for all online casinos to embrace this new payment method?
Over recent years there has been a rise in online casinos that allow payments to be made with Bitcoin, or use it as their sole currency. Vegascasino is an online bitcoin casino that uses Bitcoin for all of its games, and it may not be long before gamblers see a greater number of sites going down the same path. The currency is ideal for the gambling market in many ways.
First, with online gambling, people can play from all over the world. This leads to issues with the ever fluctuating exchange rates between different currencies. This could lead to some players leaving sites if the player's own currency becomes too weak against the site's currency. With universal currencies like Bitcoin this is never a problem.
Secondly, and perhaps most importantly, there are no fees when making transactions. With credit cards there is a fee every time a payment is made. Most online casinos would pay this fee themselves, but some pass the charges on to the customer. Gamblers tend to deposit funds quite frequently so over time these charges add up and would be costly to the customer if they were paying. If the sites who were paying the charges can avoid transaction fees, it will allow them to pass on better deals and offers to the customers. Greater numbers of sites are realising that by using Bitcoin they can save money and it can help them promote themselves with better offers.
So are Bitcoin casinos the future of online gambling? Well, with the amount of businesses using the currency growing massively by the day,
the currency is booming
. It would only be fair to assume that in the coming years all online transactions will be done using this method of payment. So gamblers should start looking forward to better offers, and a quicker, easier form of depositing their funds.