Sports betting is growing in popularity all over the world, as millions of sports lovers try to turn their knowledge into profit. But relatively few punters make money in a long term. So what do they

There are occasions when we here at ReadyBetGo want to bring you interesting facts about the gambling industry When something catches our eye, we will publish it for your enjoyment.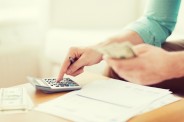 have that the majority lack? Above all, they have a strategy. The successful sports punter doesn't just bet on their favourite team or put their money down after glancing at the odds; he or she has a strategy that has been polished and refined, and the ability to come up with new strategies to adapt to new markets and changing circumstances. To get you started, here are some useful strategies that will help you to improve your sports betting.
Value bets – what is it and how can you find them
Value betting is probably the most important betting strategy of them all. In fact, it is so important that is more than a strategy. The principle behind value betting is that you should only bet when the odds you are offered represent value.
One way to think of it is like buying a car. When you set out to buy a car, you will have an idea of what kind of vehicle you are looking for, what features you would like it to have, and above all, what price you are prepared to pay. You aren't going to buy the first car that you see, instead, you will probably shop around, comparing prices, trying to find the best deal, each time asking yourself whether the car in front of you is worth the price.
That is the essence of value betting. When you bet based on value, you focus on the odds. Value bettors take a more in-depth view than other punters. For instance, you might think that Manchester City should be the favourites to beat Exeter City. But the value bettor goes further and asks themselves what odds Manchester City should be. Depending on the odds, they might back Manchester City, Exeter or neither.
Finding a value bet isn't always easy. It requires you to know your teams, players and tournaments. The more you know, the better you will be at spotting value. An easy way to learn this strategy is to practice by putting your own odds next to every outcome. If the odds offered by a bookmaker are bigger than you think they should be, then you may have found a value bet. Learning to think in terms of value can make a big difference to your profits.
Manage your bankroll
Managing your bankroll effectively is a vital aspect of sports betting strategy. Many punters don't bother with bankroll management, and this can lead to erratic staking, chasing losses, or worse still, blowing the whole bankroll. Even if you are an expert at digging out good sports bets, without sound bankroll management you may still end up with a loss.
There are many different types of bankroll management strategies and whichever you choose may depend on a number of factors, including your style of betting, size of bankroll and level of experience. Level staking methods are the easiest to use as they involve betting the same amount – often a percentage of the total bankroll – on each selection. Those with more experience, or who are prepared to take more of a risk for greater reward, may consider a variable bankroll strategy, such as the Kelly system. It is worth researching the different methods of bankroll management to find the one that suits you, but whatever method you go for, adopting a bankroll strategy will help to bring more reliability to your betting.
Find good Welcome Bonuses
In the competitive modern sports betting industry, bookmakers are always looking for new customers and will frequently provide welcome bonuses to any punter who registers with them for a new account. These bonuses usually come in the form of free or bonus bets, credited to your account, either when you first set it up or when you make a deposit.
While bonus bets do come with terms and conditions, often including time and stake limits, they do offer punters a great way to profit without risking any of their own money. But as with sports betting markets, it is worth looking around to find the best deal. There is a wide variety in the type and amount of welcome bets offered by bookmakers and shopping around to find the best offers is a sound strategy to boost your betting.
Conclusion
Sports betting is a great way to profit from your knowledge of your favourite sport, but if you are serious about making money, you need to have a strategy. An understanding of value, and how to find it, will help you to make the right bets at the right time, while sound bankroll management and a keen eye for good welcome bonus deals, can help you to maximise your profitability and make your sports betting pay.