At any one time, there will be millions of people around the world who are looking on their sports betting apps, and looking for odds to place bets on either sports matches/events that are currently

There are occasions when we here at ReadyBetGo want to bring you interesting facts about the gambling industry When something catches our eye, we will publish it for your enjoyment.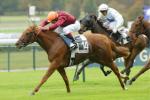 happening, or due to take place sometime in the future. They will be searching for things such as no deposit bonus sportsbooks on the internet, to find the best apps or sites that can offer great deals on the sort of sports that they like to bet on.
Of course, some of these fans will also be attending games live, and therefore will be placing bets in advance of them going to the stadiums, and hoping the game plays out as they predicted. But for the vast majority of people who enjoy a bit of sports betting, they will be doing so from the comfort of their own home. For many years, this wasn't possible, as bets had to be placed in person at a local bookmaker. However, in the last 20 years, the rise of the internet and smartphones has made betting at home not only incredibly simple, but the default for most people.
While the system as it is works for people, there are hopes that someday, hopefully in the not too distant future, that every stadium around the world will eventually allow browsing of sportsbooks and betting to take place within the grounds. This would mean that as well as buying a pre-match, during, or post-match snack or drink, punters will also be able to visit a kiosk and place a bet, even while the action takes place. There are certain areas and stadiums that do currently allow this practice to take place, but most people feel they are too few and far between, and that much more work needs to be done before it is legalised throughout the world.
Let's take a look at some of the areas where you currently are able to use sportsbooks to bet in person during a live match or game, and some of the regions where it has yet to fully come into force.
Horse and dog racing leading the way
Of all the sports out there that have been trendsetters in terms of allowing legal gambling whilst at the event, horse racing, and to a lesser extent dog racing, seem to be the most forward thinking. Both sports are centuries old, with the first examples of horses being used to race dating back over 2000 years.
In England, where the sport is particularly popular, many of the most well-known and loved tracks such as Aintree, Newmarket, Ascot, Epsom and Cheltenham have allowed on-site betting for as long as anyone can remember. Different tracks and events appeal to different levels of bettors, so some days and racers might be aimed towards the casual bettor, whilst others will look to attract the higher roller.
Even in the United States, people are able to bet on the Kentucky Derby in person, if they are fortunate to get a ticket to Churchill Downs on the first Saturday each May. There are dozens of betting windows, where the tellers will be more than happy to show you what kind of odds are on offer.
How about at other big sporting events?
Away from horse racing, the rules are not quite so clear cut. In England, there are at least 30 soccer stadiums, such as Anfield (Liverpool) Arsenal (the Emirates) Stoke City (Bet 365) and Everton (Goodison) where in-stadium betting is allowed. This is because the UK is governed as one nation, so the same rules apply no matter which part of the country you are in.
There, it is BD Sports Group who are the biggest provider of betting services within the stadiums. They partner with some of the largest and most well established betting companies, such as William Hill, to facilitate matchday sportsbooks and betting experiences for fans and supporters
The United States, unfortunately for a lot of people, works very differently than the UK. Of course, each state will have its own laws, but it is also governed by federal laws, which are decided upon by the government, and applied to everyone in the land. The good news, however, is that the US Supreme Court made a decision to legalise sports betting. Since then, over 20 different states now provide bookie licenses, and some, such as New Jersey and Delaware, permit all types of gambling.
This is a step in the right direction, but we're still not seeing windows or kiosks within stadiums, for fans to use sportsbooks to place bets whilst they attend the games. Hopefully, this will be a possibility in the near future. The NFL have floated the idea of betting lounges within stadiums in the states that would allow such a thing. Surely, it is only a matter of time before the NBA, the NHL and the MLB follow their lead, and also talk about introducing the same sort of thing at their arenas too.
Safe to say, we expect betting within stadiums to become commonplace within the next few years.