Intercasino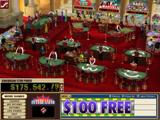 Founded in 1996, InterCasino is one of the oldest, largest and most awarded online casinos in the world, having hosted over 300 million games and paying out more than $3 billion in customer winnings to date. Powered by WagerLogic software, the casino offers great slots like Bejeweled, the Marvel Comic slots, and a large selection of slot progressives including Rags to Riches and Millionaire's Club. All of your favorite table games are also provided. The bonus policy is very generous, with a renewable monthly bonus for a year. Intercasino is currently not accepting US players.
SPRINGFIELD as reported by the Daily Herald — After its first full calendar year of operation, the Rivers Casino in Des Plaines remains at the top of the Illinois gambling scene with revenues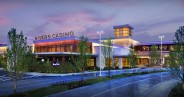 Rivers Casino is the most popular casino in Illinois nearly double those of the next-highest grossing casino.
The casino collected $416 million from gamblers in 2012, according to the Illinois Gaming Board.
But Rivers' gains may have come at a cost to its suburban casino rivals. The Grand Victoria Casino in Elgin grossed more than $212 million and the Hollywood Casino in Aurora generated nearly $152 million, but those amounts have fallen steadily from the previous two years.
Compared to 2011, revenue dropped 17.5 percent for the Grand Victoria and 12.1 percent for the Hollywood Casino.
That continues a steady decline. The Grand Victoria has seen a 26.1 percent drop in revenues since 2010, and Hollywood has seen 16.6 percent less since that year.
Rivers Casino
3000 South River Road
Des Plaines, IL 60016
Phone: (888) 307-0777
Website: riverscasino.com/desplaines/

Rivers Casino is open daily 9am-7am. The casino's 43,000 square foot gaming space features 1,050 gaming machines and forty-eight table games. The property has five restaurants.