PLACERVILLE, CA - Red Hawk Casino has announced the opening of their all-new stage, lounge, bar, and dance floor. Live at Red Hawk Weekend, Friday, Dec. 14 through Sunday, Dec. 16 celebrates the opening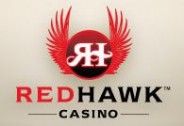 Red Hawk Casino
with performances by three popular tribute bands. Journey Unauthorized, a tribute to the chart-topping band Journey, performs at the new stage on Friday, Dec. 14.
Red Hawk Casino guests will be delighted with their performances of Journey hits such as "Lights," "Don't Stop Believing" and "Open Arms." Saturday, Dec. 15, Chicago Tribute Authority performs a salute to one of the most beloved bands in rock history. The group performs fan favorites like "Hard to Say I'm Sorry," "You're The Inspiration," and "25 or 6 to 4."
The group Paperback Writer is a Beatles tribute that is known for their phenomenal vocal work and attention to detail. Audiences will be thoroughly entertained with their performance that includes the Beatles' biggest hits such as "Imagine," "Let It Be" and "Hey Jude." The new entertainment area features a stage, lounge, bar and dance floor. "We are excited to provide our guests with a first-class entertainment experience. The addition of the dance floor and lounge area, along with a larger bar and stage, will ensure our guests have a great time, every time they visit Red Hawk," says Bryan deLugo, General Manager. The renovations also include a superior sound system and more slots at the bar.
For quick and easy access to Red Hawk Casino events, entertainment and dining, download the Red Hawk Casino mobile app at www.redhawkcasino.com/app. Call 888-573-3495 or visit www.redhawkcasino.com for information.
Red Hawk Casino
1 Red Hawk Parkway
Placerville, CA 95667
The casino features 2,100 slots machines, progressive jackpots, 75 table games including Blackjack, Poker games and Pai Gow and a high stakes gaming room. Dining options include six restaurants – from gourmet to buffet. There is also be a retail center, childcare and family fun center and covered, lighted parking.