MIAMI, Florida -- As you may have heard, PRWeb recently announced it has stopped accepting press releases from online casino and internet gambling related businesses. This includes online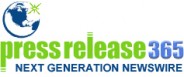 slots, bingo, poker, horseracing, lotteries, and all other forms of online wagering. Web portals offering reviews and gaming tips are also included in the ban.
Today in a company statement, Press Release 365 announced they will continue distributing news and information for clients in the online casino and gambling industry, no questions asked.
"We value all of our clients across the globe - it is our job to distribute press releases to the appropriate news outlets, both domestic and international", says John Montgomery, Managing Director of Press Release 365.
Since online gambling is not a crime in most countries around the world, Press Release 365 believes it is their job to post these articles and send them through responsible news distribution channels.
"We would never send a gambling-related press release to a teen-related magazine, or any other outlet with an under-18 audience", says Montgomery.
"Online gambling press releases are not a crime and they will be distributed in accordance with the Press Release 365 Terms of Service", he went on to say.