Stretch Your Bankroll Online!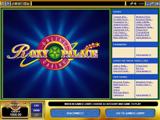 Roxy Palace can really help you stretch your casino bankroll. The casino has games with more favorable odds than you would find at most casinos in the United States. Add to that the generous bonus that you receive just for signing up, and you are getting a lot of extra playing time for your gambling dollar.
BERLIN, Maryland -- Summer will see extended 24/7 opening hours introduced at the Casino at Ocean Downs according to The Daily Times.
Back in November the state held a referendum on extended opening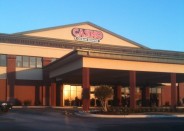 Casino at Ocean Downs
hours and voters approved the measure, the report explained.
The extended opening hours will be in place until September, The Daily Times report said.
Casino at Ocean Downs
10218 Racetrack Road
Berlin, MD 21811-3233
Phone: (410) 641-0600
Website: www.oceandowns.com

Casino at Ocean Downs is a horse track in Berlin, Maryland that features harness racing and 800 gaming machines. The property has three restaurants and one bar.