MONTREAL, Quebec -- The online sports betting and casino website extrabet.com has signed a deal to use the Income Access affiliate marketing software to power its affiliate program. Extrabet.com and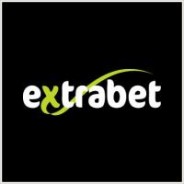 its affiliates will now have access to the full range of advanced features offered by the Income Access affiliate marketing software, including advanced tracking report and marketing tools.
Extrabet.com is the first betting platform in the world to offer sports spread-betting, sports and financial fixed-odds betting, sports and financial binary betting, and a casino, all under one single account. Formerly known as IG Sport.com, the site relaunched as extrabet.com in March 2009.
The Income Access affiliate software will provide extrabet.com with a variety of advanced features to help them maximize the ROI of their affiliate program. Advanced administrative features will offer added control over their marketing spend, and in-depth tracking reports will provide insight into the performance of their campaigns. This intelligence will allow them to optimize their online marketing efforts.
The Income Access software also features an array of functions and features that help affiliates optimize their online marketing campaigns. Affiliates enjoy in-depth graphical tracking reports, providing them with advanced intelligence on campaign performance at a glance. A variety of marketing tools also help affiliates boost traffic, referrals, and conversions.
"This is an exciting announcement for sports book and casino affiliates," said Nicky Senyard, CEO of Income Access. "Not only will these affiliates be able to take advantage of the lucrative revenue share offered by the extrabet.com affiliate program, but they can also profit from the market-leading tools and tracking reports included in the latest release of the Income Access affiliate marketing software."
Extrabet.com features a variety of products to help affiliates target and convert a variety players. With spread betting, fixed-odds betting and binary betting available, extrabet.com gives any player interested in sports a range of extra features to make their sports betting experience more entertaining and informed.
A Betting Guide section gives players a full outline on how the different betting structures work. The site's Sports Diary offers users a full calendar of events on which they can bet, and well known sports stars offer opinions and predictions by writing exclusively for extrabet.com.
Extrabet.com also offers a variety of different financial betting opportunities. With the ability to bet on commodities, shares and indices, extrabet.com gives players interested in economic trends the opportunity to wager on fixed-price and binary odds.
In the extrabet.com casino, players can enjoy a £100 first deposit bonus, as well as a loyalty bonus once they join. Players accrue loyalty points, and can then convert these points into real money. The extrabet.com casino offers all the regular casino games such as blackjack, baccarat, craps, slots and poker, as well as a range of games unique to extrabet like Dragon 8s, Lady's Charms and Wild Mummy.
Fully customizable, the Income Access affiliate software allows igaming operators to extend their brand experience to affiliates. The same software that powers the Income Access affiliate network is updated regularly to meet the needs of the iGaming marketplace. Featuring a variety of in-depth tracking reports and marketing tools, the Income Access software offers both operators and affiliates the resources they need to maximize the return of their online marketing campaigns.
The IG Group had originally launched its unique fixed-odds site extrabet.com in March 2006 as a sister site to its spread-betting offering. The platform was revolutionary, valuing bets in-play so that clients could take their winnings early, or cut a loss, during live events. But extrabet.com is now the world's first betting website to offer sports spread betting, sports and financial fixed-odds, sports and financial binary betting and a casino, all under a single account.