Find Loose Slots... Play Online!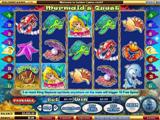 Roxy Palace has some of the loosest slots on the web. Their selection is huge and with less overhead, employee costs and taxes than your typical brick and mortar casino, they can afford to give back a bigger percentages of bets back to the customer. If you're looking for loose slots, play online!
A Huge Collection of Loose Slots!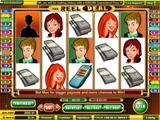 Online casino slots are loose. Why? Because with the lower overhead, no slot employees to pay, and lower taxes, they can afford to pay more back to their customers. Roxy Palace offers a huge range of casino slots for you to play for fun or for real money prizes. From easy to play 3-reel games and fruit slot machines, all the way through to popular video slots, progressives slots and brand new releases from Microgaming, every game provides a high level of quality.
MONTREAL, Quebec -- Leading affiliate marketing software provider, Income Access, has announced a licensing agreement with P4SMedia. Through this deal, P4SMedia will be able to use the Income Access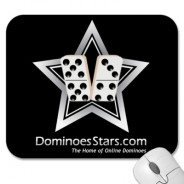 DominoesStars.com affiliate software to power the DominoesStars affiliate program.
The Income Access affiliate software will offer DominoesStars and its affiliates a variety of advanced features to help them optimize their online marketing efforts. A variety of administrative features and tracking reports will help DominoesStars maximize the performance of their program and make it more attractive to affiliates.
DominoesStars affiliates will also have access to a variety of tracking reports and advanced marketing tools to help them optimize their own online marketing efforts. The DominoesStars affiliate program offers affiliates 24/7 support and a progressive CPA up to 45%.
"The DominoesStars Affiliate Program is a simple and risk-free way for anyone to earn some easy money. Joining the Affiliate Program can provide our partners a new way of thinking, and the opportunity to become a core business partner. This is a truly exciting brand with endless opportunities for affiliates wanting to earn real money." Said Ethan Halevi P4SMedia COO.
The Income Access software features an advanced user-interface that provides operators and affiliates access to critical analytics at a glance. With all the information they need at their fingertips, users can then drill down for more detailed intelligence through a variety of in-depth tracking reports.
"Our partnership with DominoesStars is an exciting development for skill games affiliates," said Nicky Senyard, CEO of Income Access. "Affiliates promoting DominoesStars will be gaining access to advanced reporting metrics and marketing tools that will help them to boost their earning potential."
Merchant and affiliate APIs also allow users to quickly and securely access 11 predefined reports without logging into the Income Access system. This way the data can be directly integrated and accessed through third-party platforms, affording users a new level of flexibility. Other features of the Income Access software include advanced program management and communications tools, as well as flexible commission structures.
DominoesStars is a pioneer in the field of online dominoes, allowing players from all over the world to come together and play domino games. Game play is intuitive and user friendly, and anyone can start playing against players from all corners of the world.
Completely brandable and customizable, the Income Access affiliate software provides iGaming operators the ability to extend their brand experience to affiliates. The same software that powers the Income Access affiliate network, it is updated regularly to meet the needs of the igaming marketplace. Featuring a variety of in-depth tracking reports and marketing tools, the Income Access software offers both operators and affiliates the resources they need to maximize the return of their online marketing campaigns.