Intercasino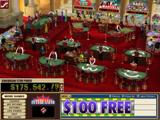 Founded in 1996, InterCasino is one of the oldest, largest and most awarded online casinos in the world, having hosted over 300 million games and paying out more than $3 billion in customer winnings to date. Powered by WagerLogic software, the casino offers great slots like Bejeweled, the Marvel Comic slots, and a large selection of slot progressives including Rags to Riches and Millionaire's Club. All of your favorite table games are also provided. The bonus policy is very generous, with a renewable monthly bonus for a year. Intercasino is currently not accepting US players.
CHICAGO (as reported by CBS) – Gov. Pat Quinn and Mayor Rahm Emanuel both said Friday they are "very close" to reaching a deal that would bring a casino to Chicago.
This summer, Quinn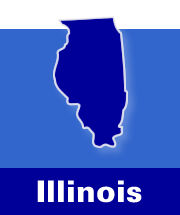 vetoed a gambling expansion plan that would have brought a casino to Chicago, saying there were not enough ethical safeguards or regulatory oversight included in the measure. A separate gambling plan approved by lawmakers in 2011 was never sent to his desk because of a threatened veto.
Now, however, it appears Chicago is closer than ever to getting the casino that former Mayor Richard M. Daley often sought, and that Emanuel has lobbied for since taking office.
The mayor said Quinn has agreed that 100 percent of the proceeds from the casino should go to school construction projects.
Quinn has vetoed previous legislation to expand gambling in Illinois and bring a casino to Chicago, saying he wants a total ban on political contributions from casino owners and operators to Illinois elected officials. He's also demanded any Chicago casino be overseen by the Illinois Gaming Board, like every other casino in the state, not by a new oversight group.